Todays Leadership habit is ADAPT To adapt means we are able to adjust to different situations, especially when they're out of our control!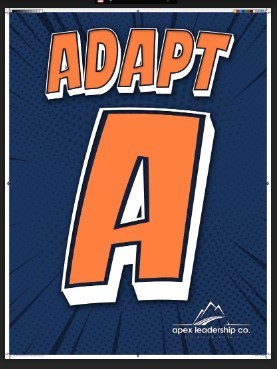 Our first Apex leadership habit is FEARLESS. Being fearless means we're willing to push ourselves outside of our comfort zone. It means we're willing to take the first step into the unknown, even if we fail!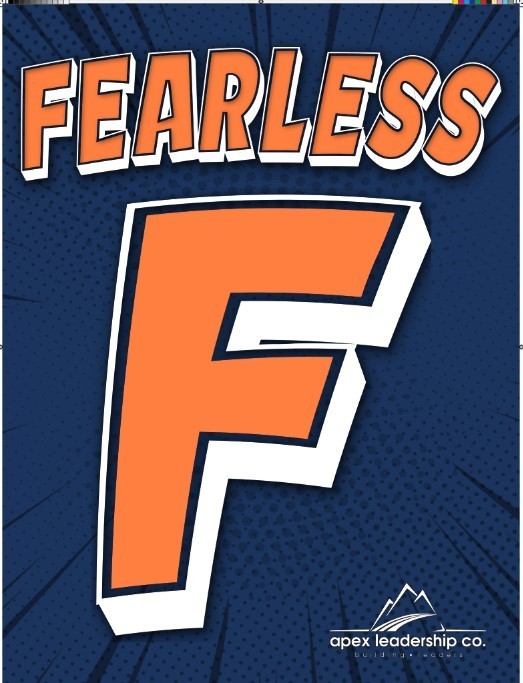 Over the next 2 weeks Apex will take students on a quest in search of the key to becoming great leaders and learn some important habits along the way. We'll highlight a different leadership habit each day so families can continue the conversation at home.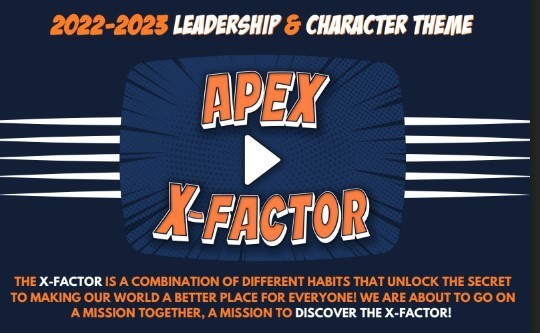 It is testing week at SFA this week. Consider an early bedtime, a good breakfast, and be ready for the day.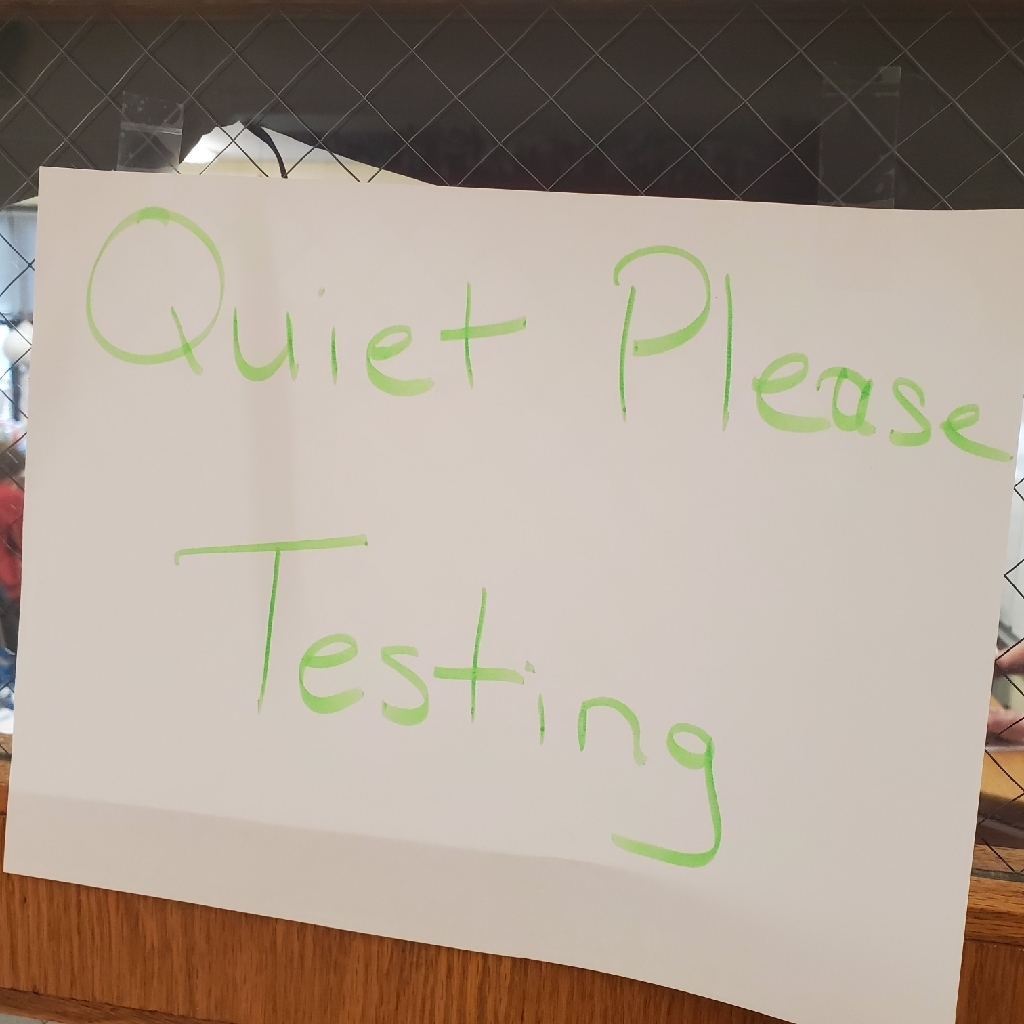 The 6th grade is spending some quality time outdoors this week. They are learning team building, working through personal challenges, exploring a cave, learning about outdoor survival and more. This is a great start to Middle School at SFA.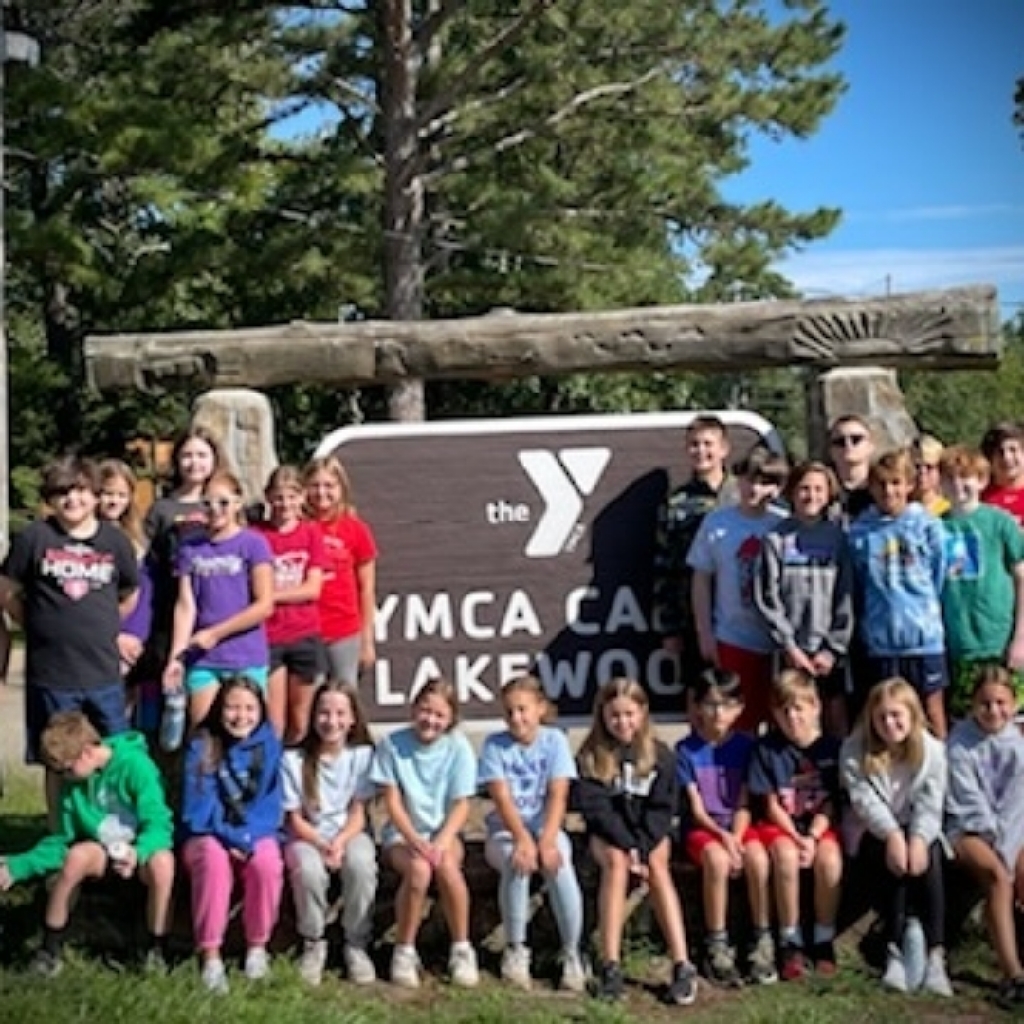 Students at SFA made cards for our local First Responders in honor of 9/11.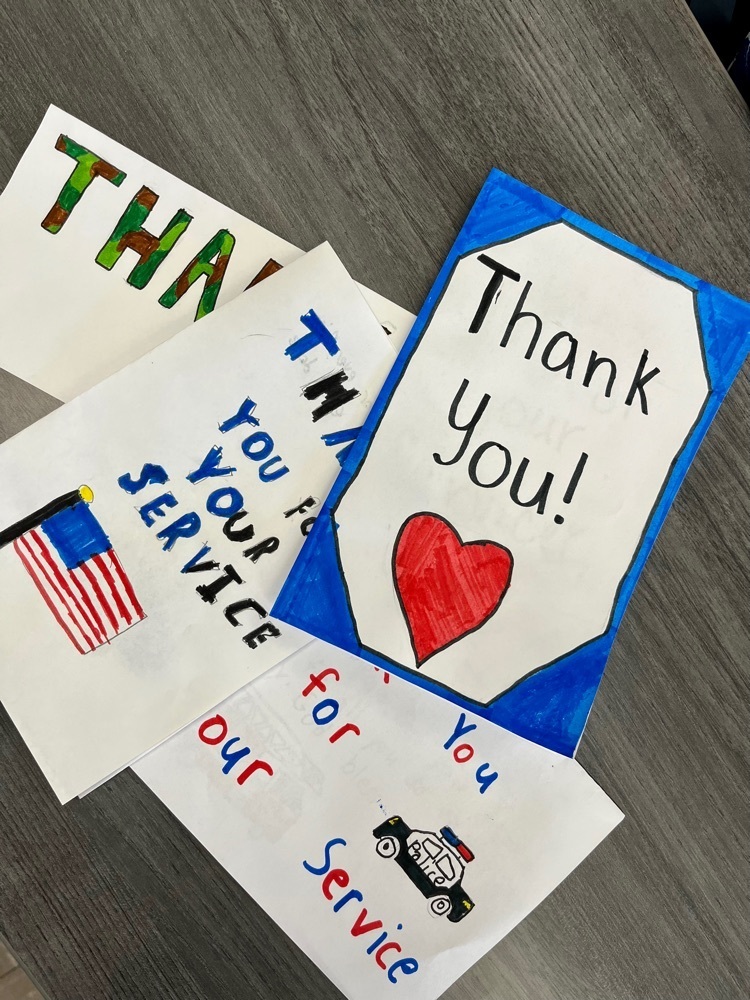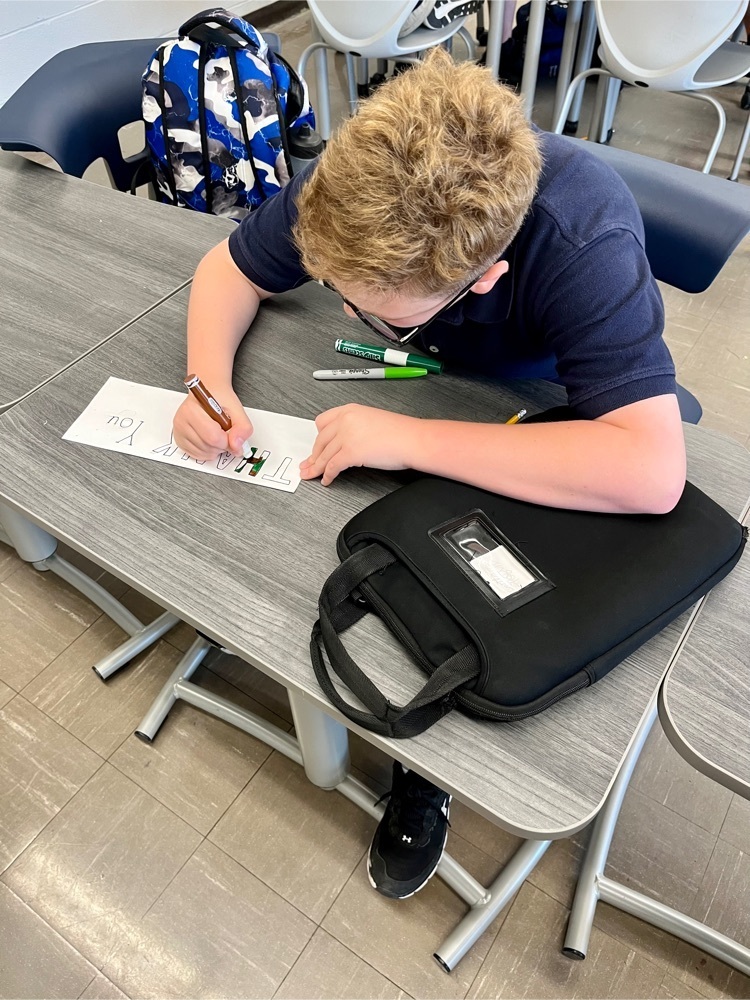 St Francis of Assisi children of first respnders hold a check for $800 for Backstoppers collected by SFA students today. We appreciare all of our first respnders, thank you!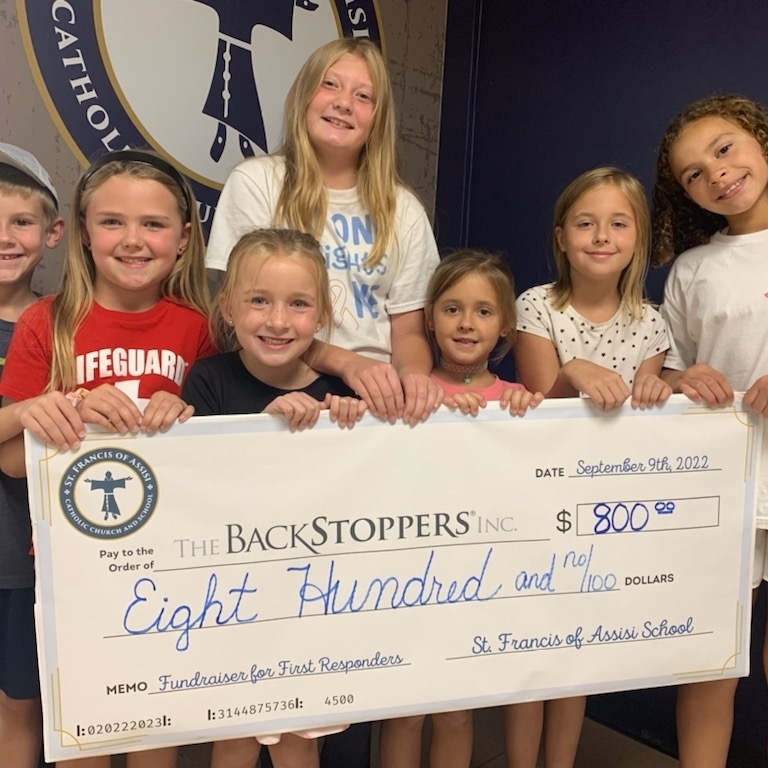 We will honor our First Responders in anticipation of 9/11 over the weekend. Students may dress out with a donation on 9/9. All donations will be gifted to Backstoppers.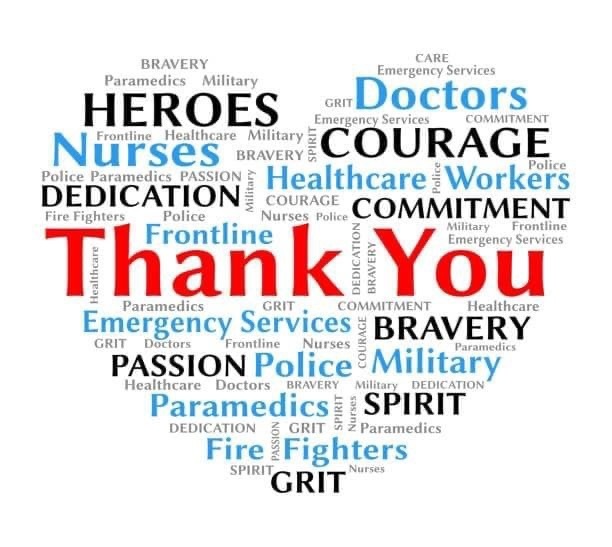 7th grade got to meet their 1st grade prayer partners today. They were so excited!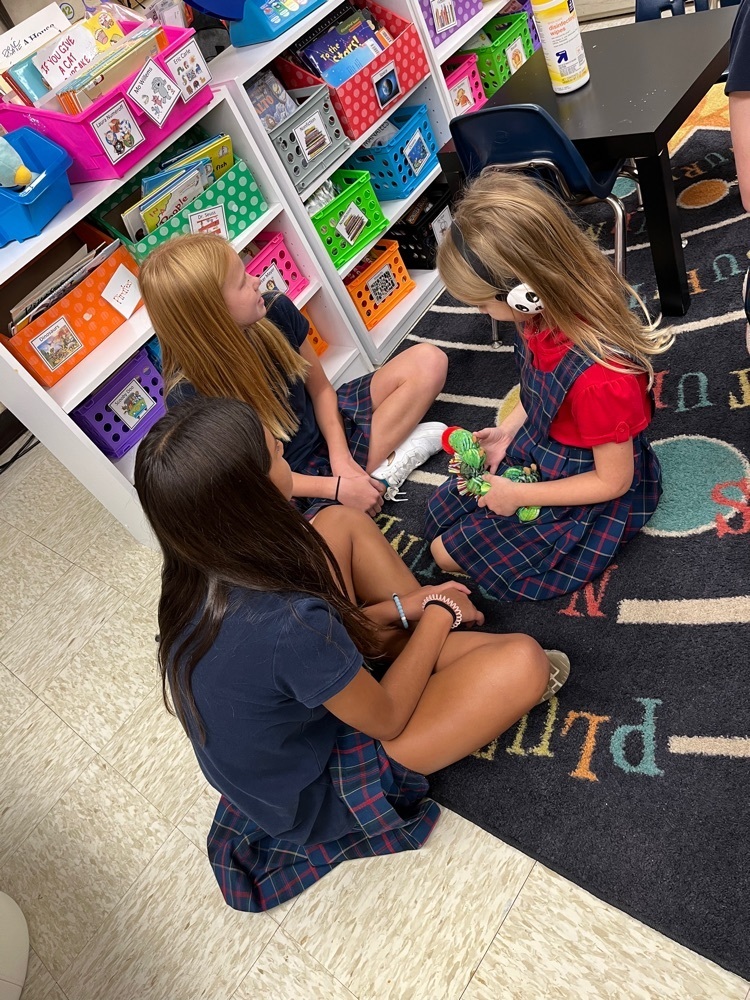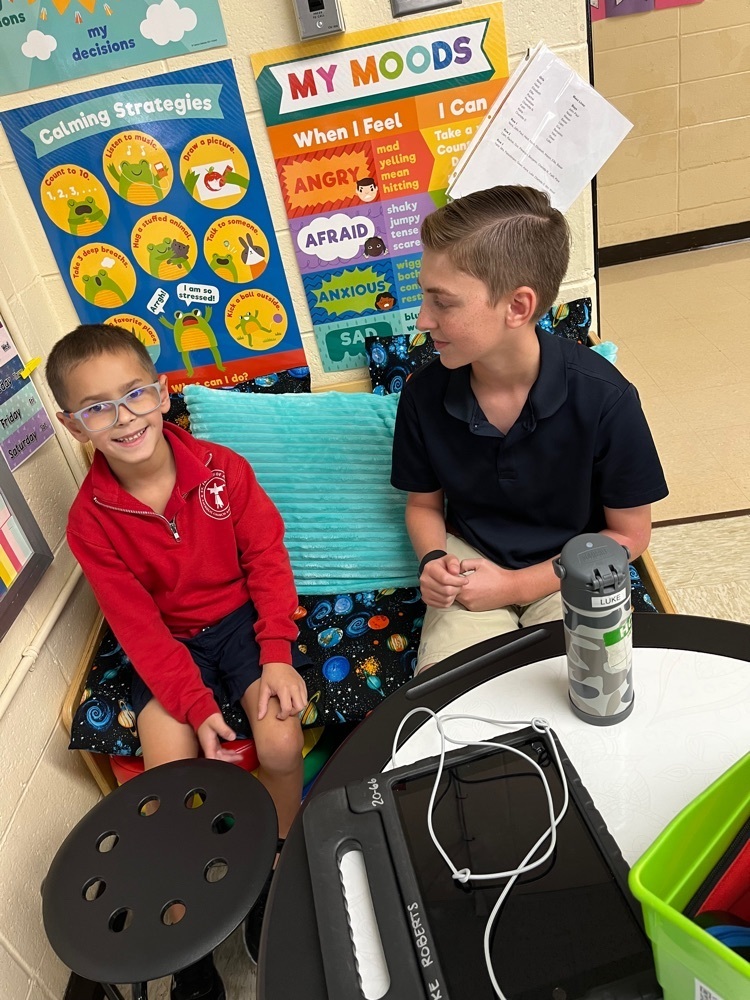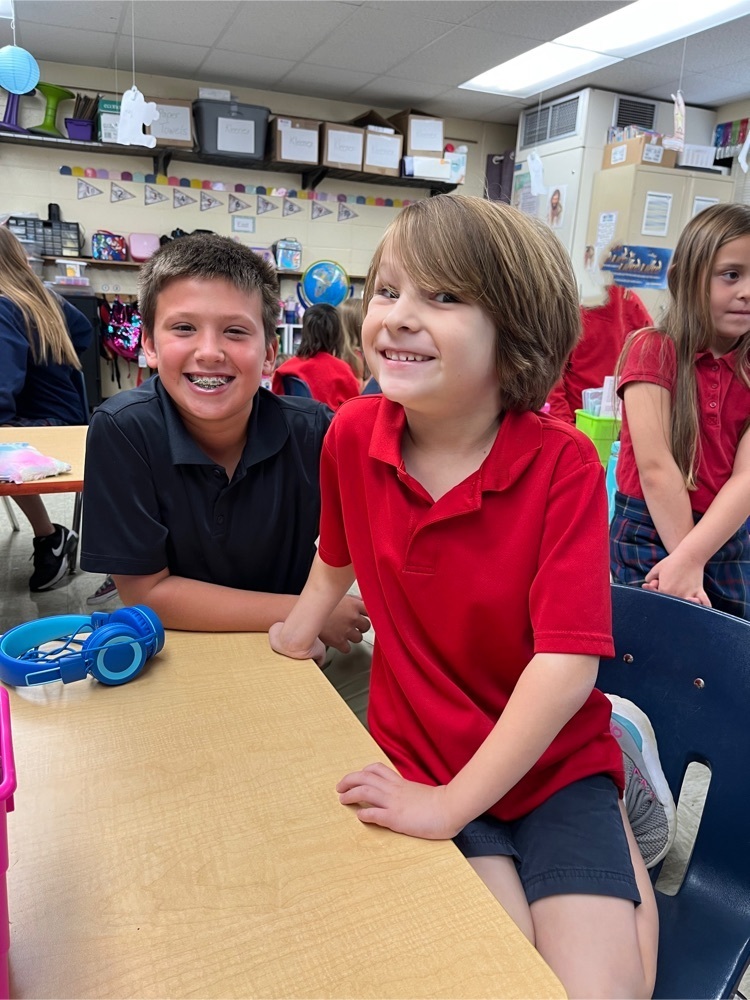 4th graders checking out the butterfly garden they planted last year…🦋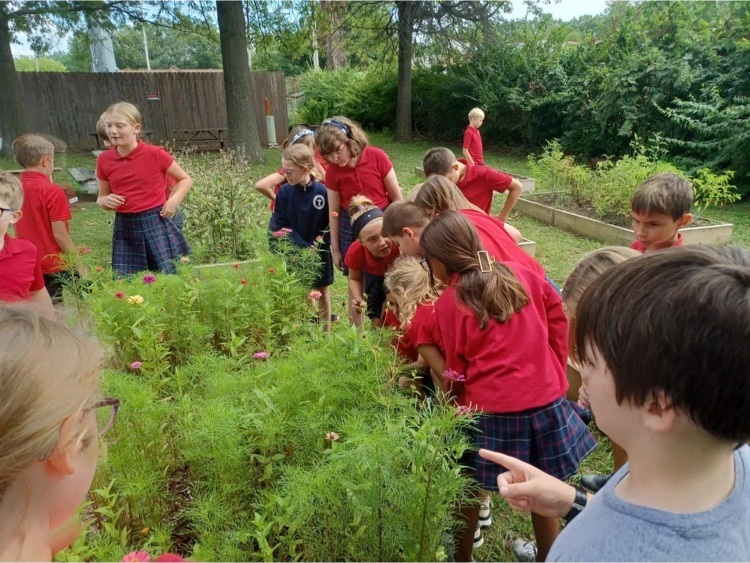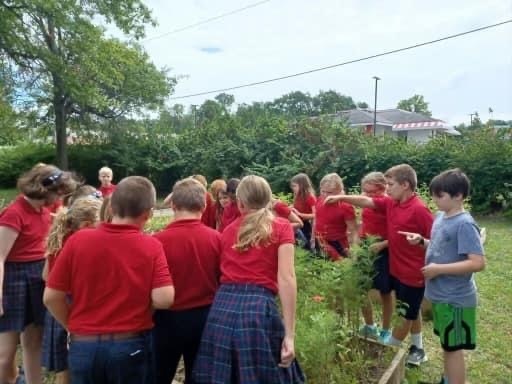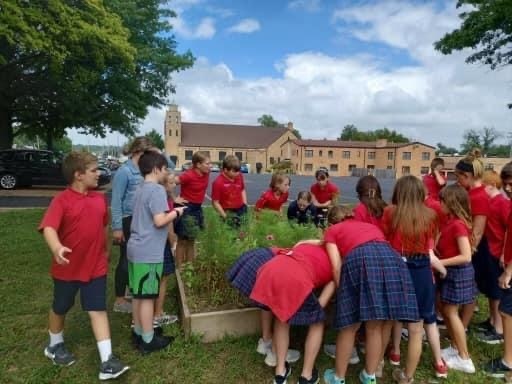 3rd Graders learning about their vocabulary word of the day: mansion. Would you like to live in a mansion?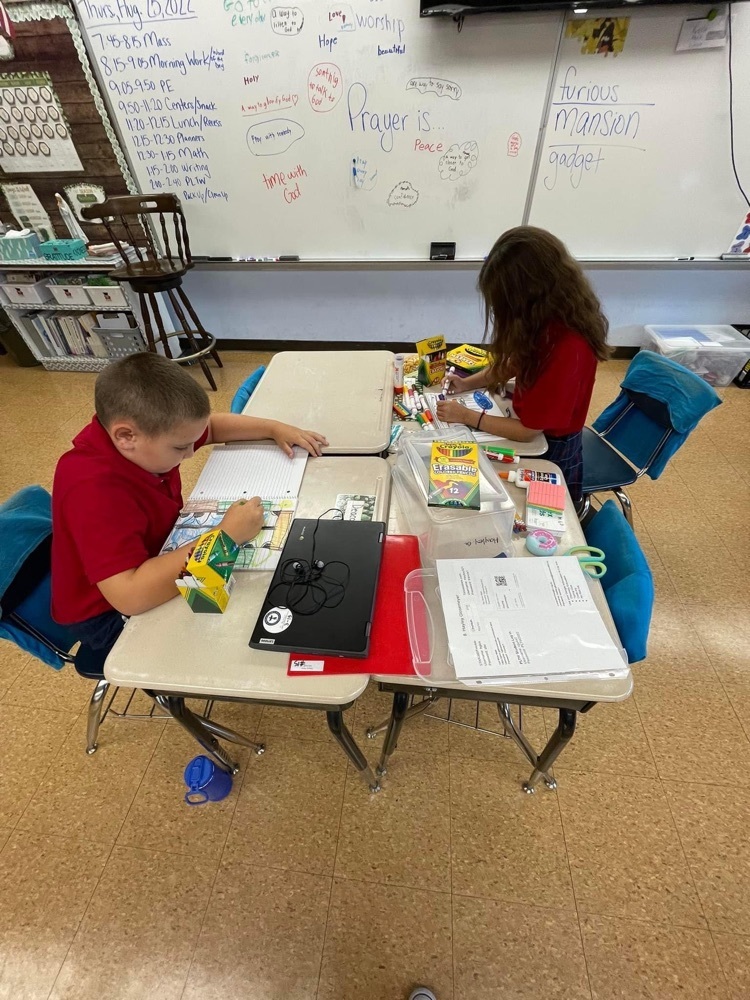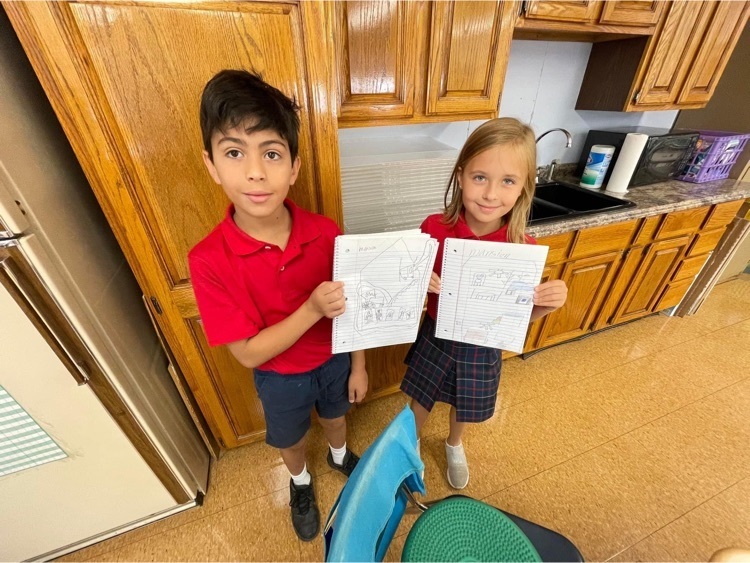 Playing football with Father Staley ☺️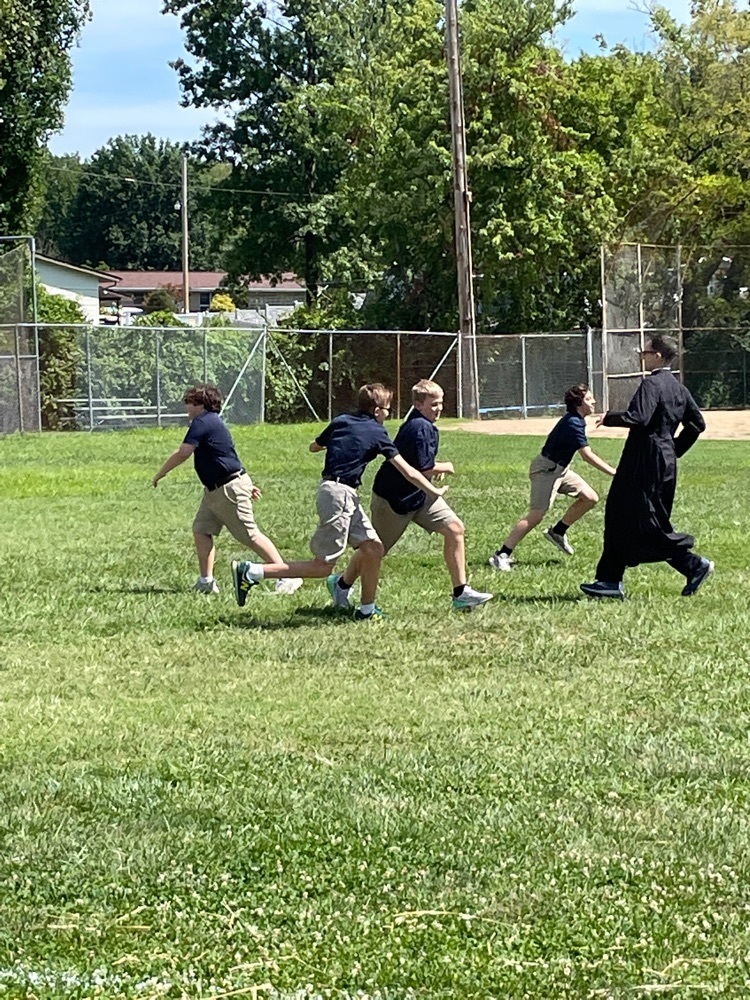 2nd Graders chose books to read for Silent Reading time. "The books really missed them!"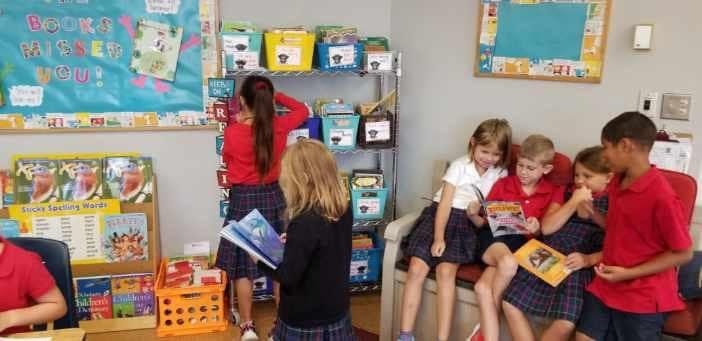 Fr Staley sat in on 6th grade Comp Sci, and a problem solving activity of figuring out how to float as many pennies as possible in an aluminum boat. Students designed one boat then redesigned a second to improve.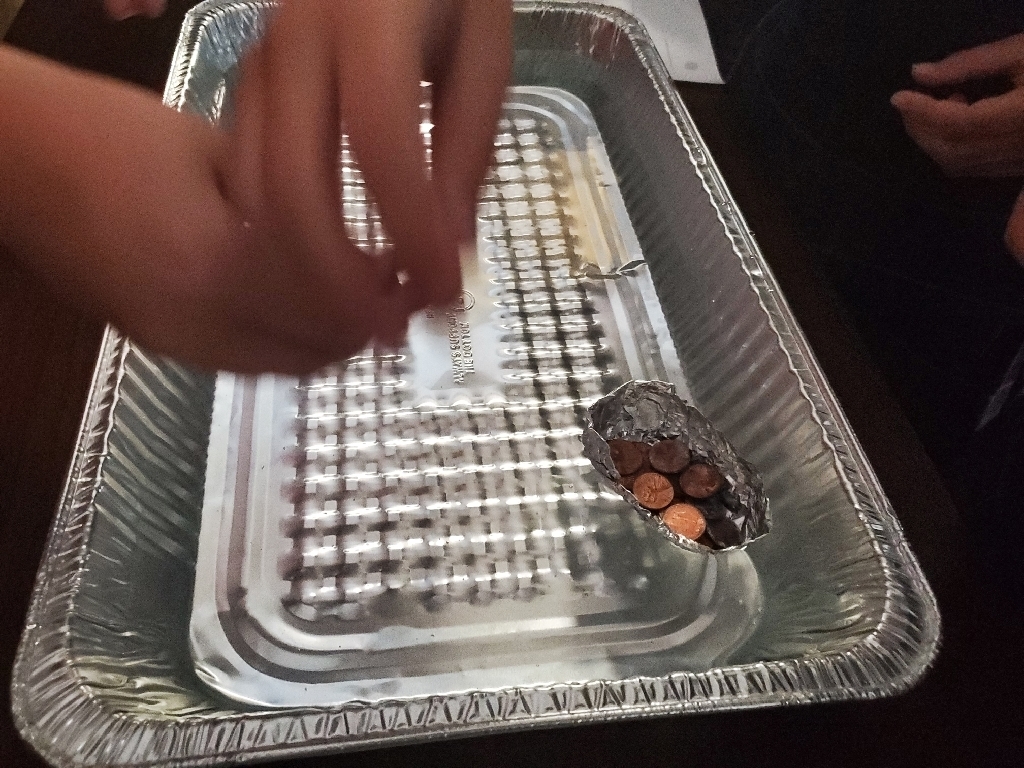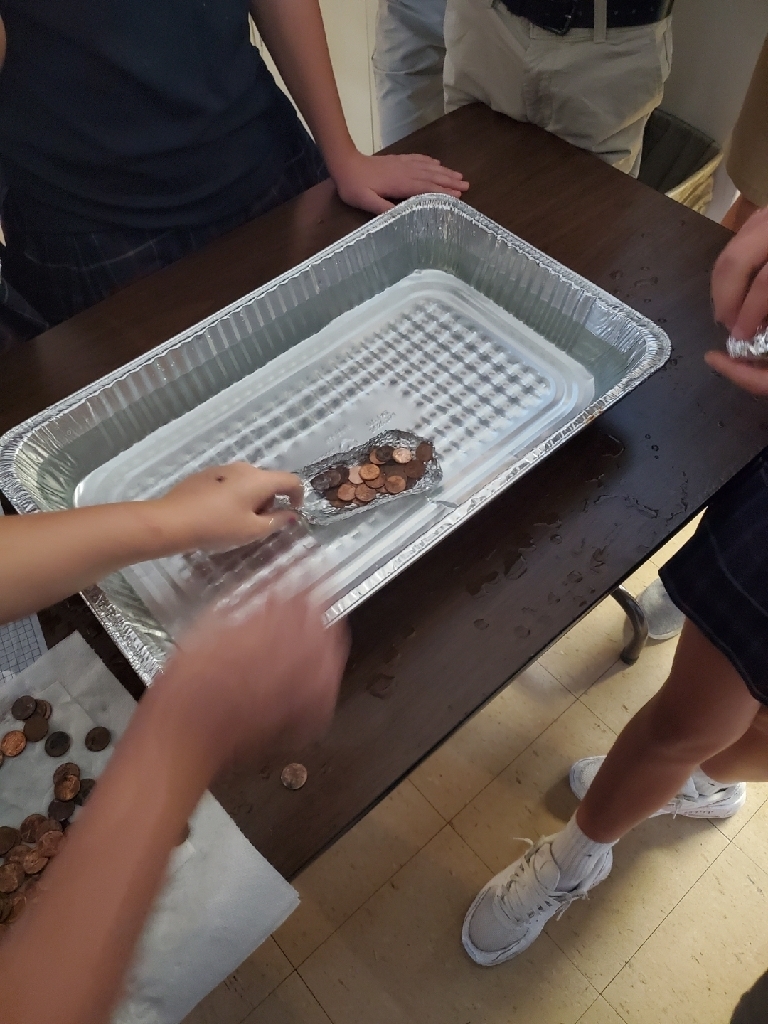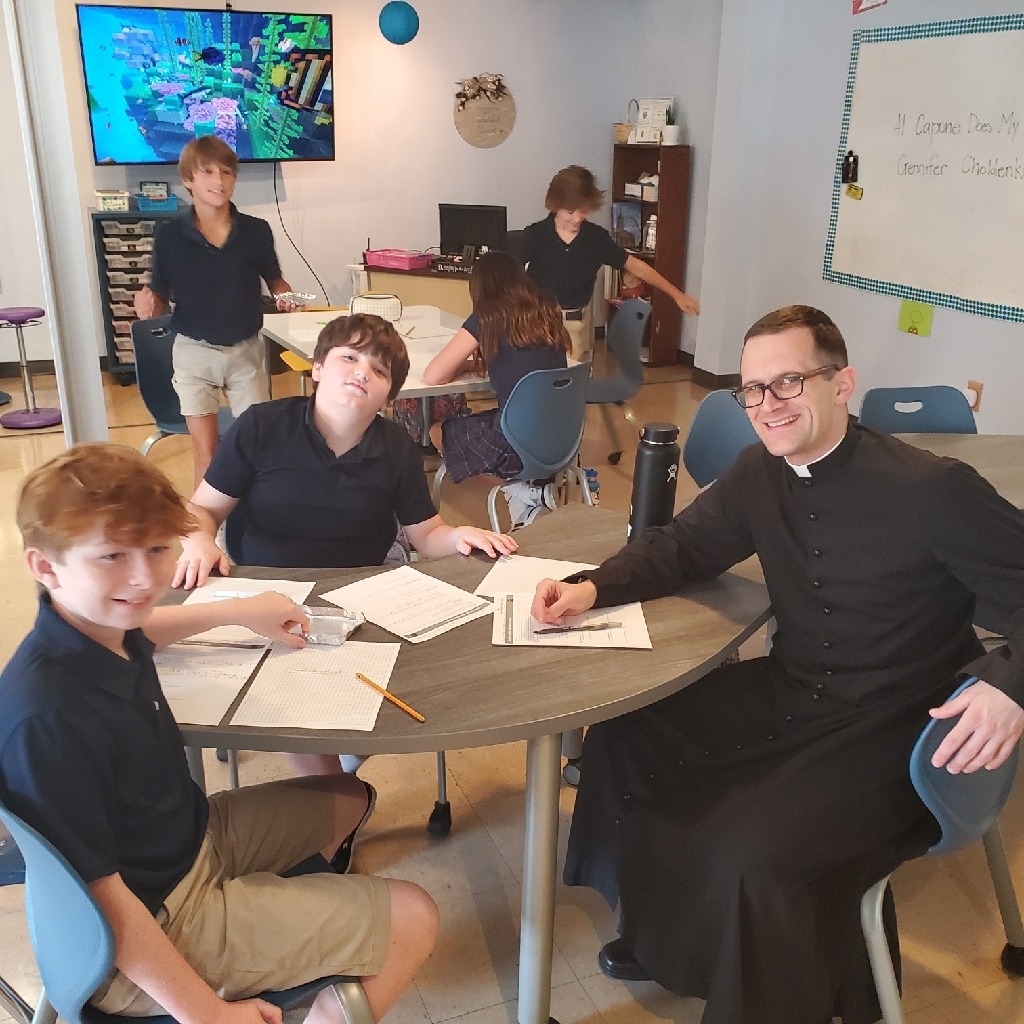 2nd Graders chose books to read for Silent Reading time. "The books really missed them!"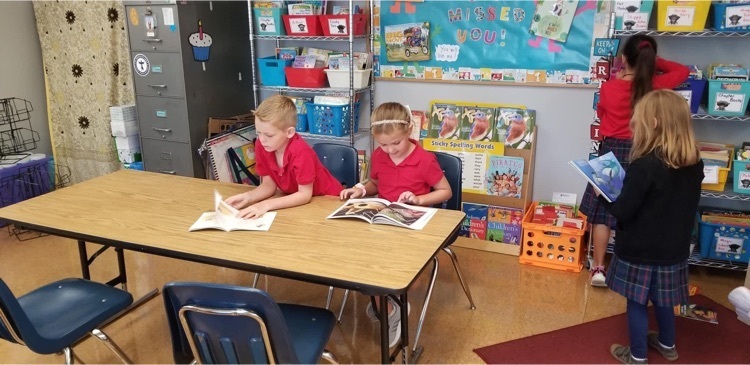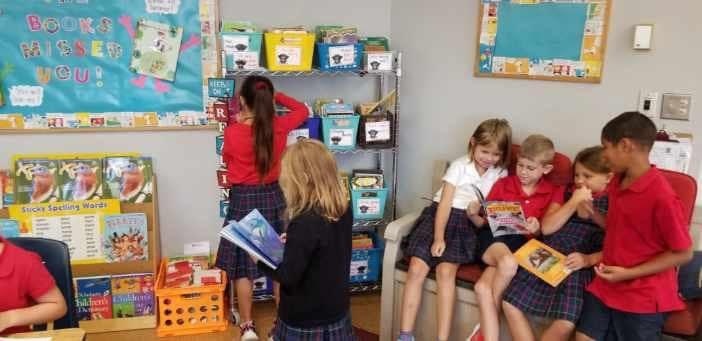 Its almost Pumpkin Spice Latte time which means.... OUR MUM SALE IS BACK AND LIVE NOW!!! All orders are due by Monday, Sept 5th! The link to order is on our school FB page. 🍂🌼🍁🎃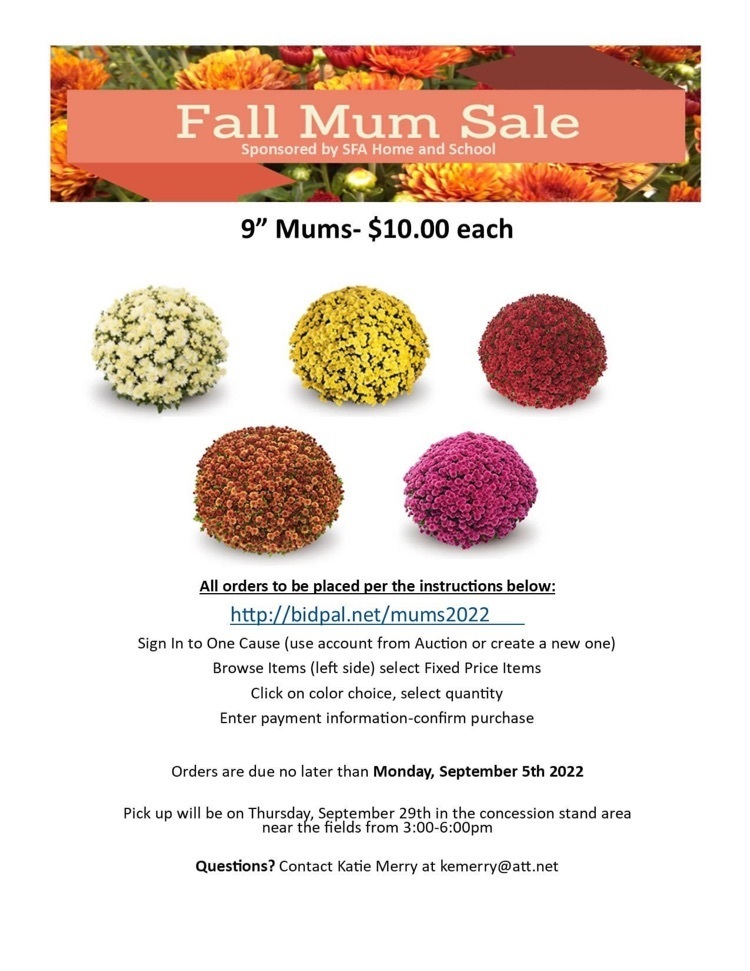 1st Graders were checking out the garden while eating their snack, working on 100s chart puzzles, and playing an ice breaker game to get to know their classmates! What a fantastic way to start the year.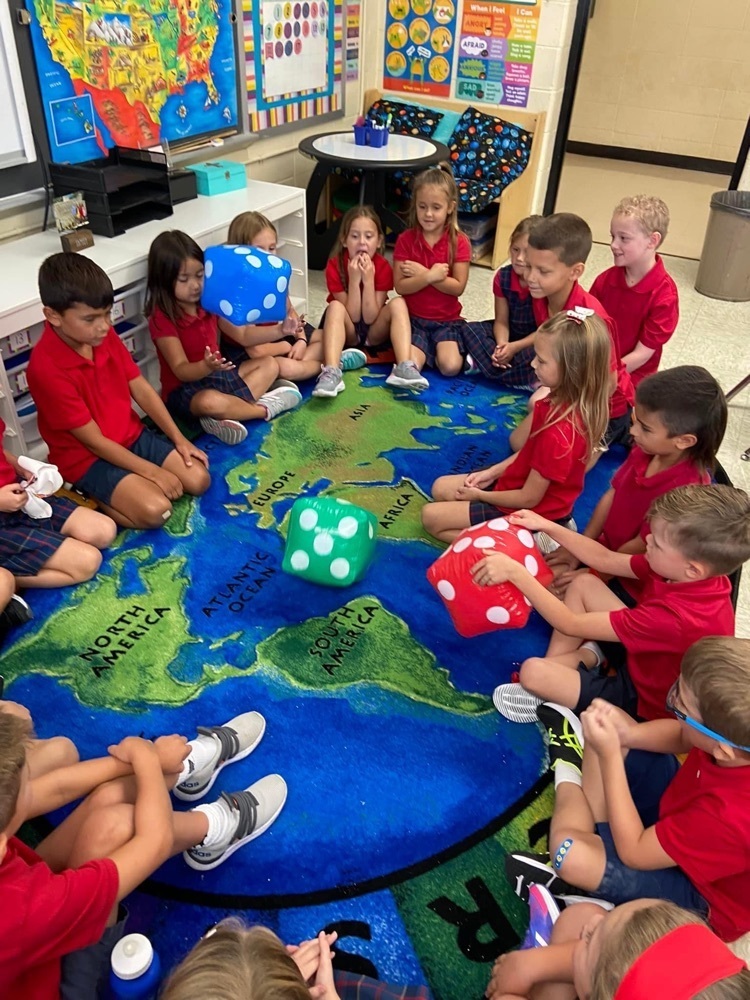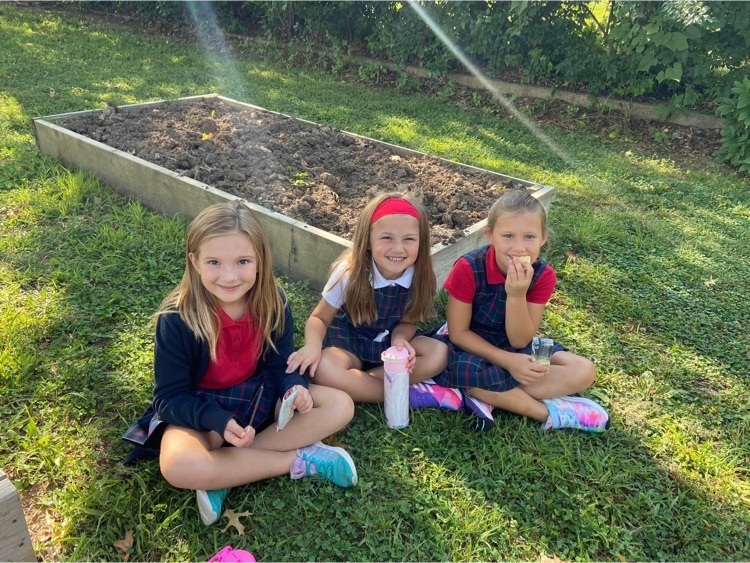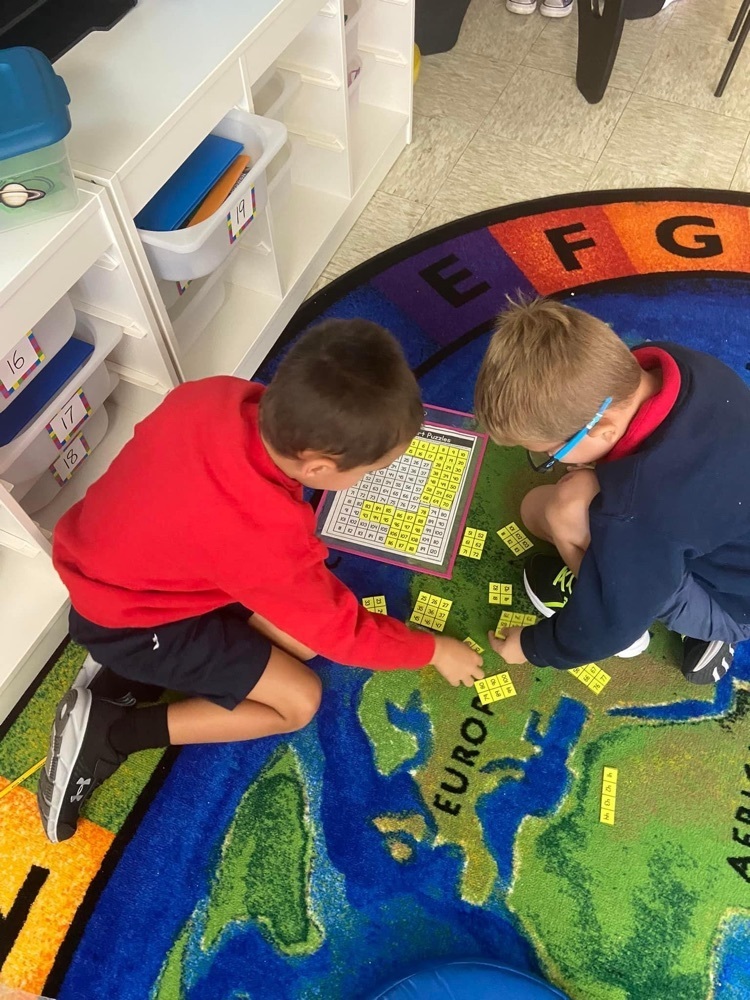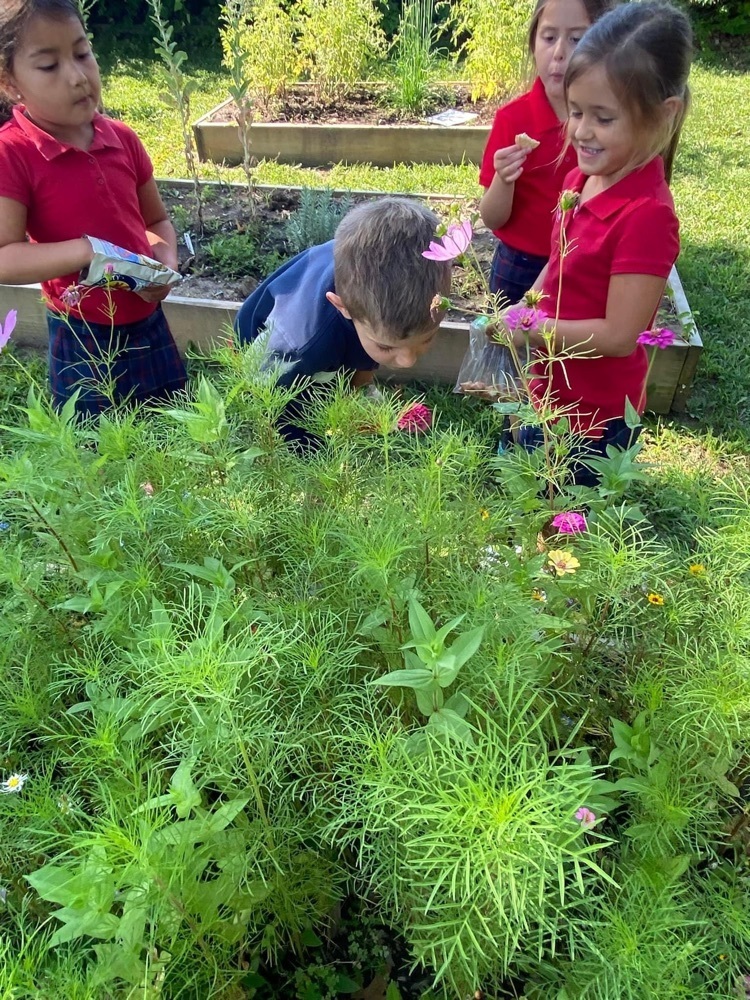 Team building in 6th grade!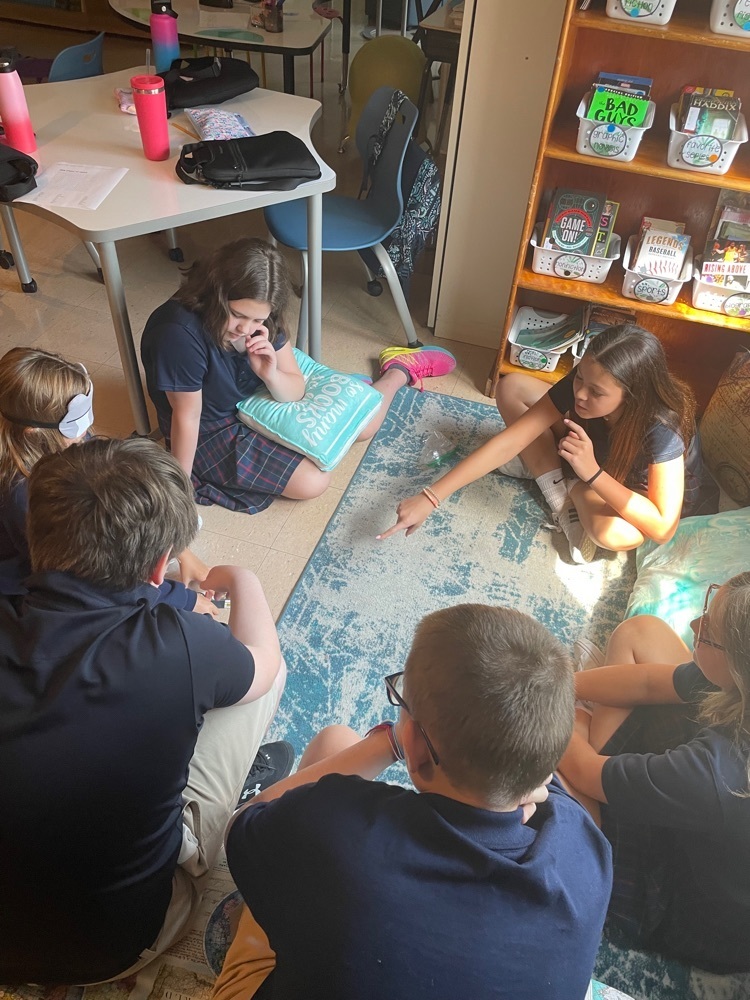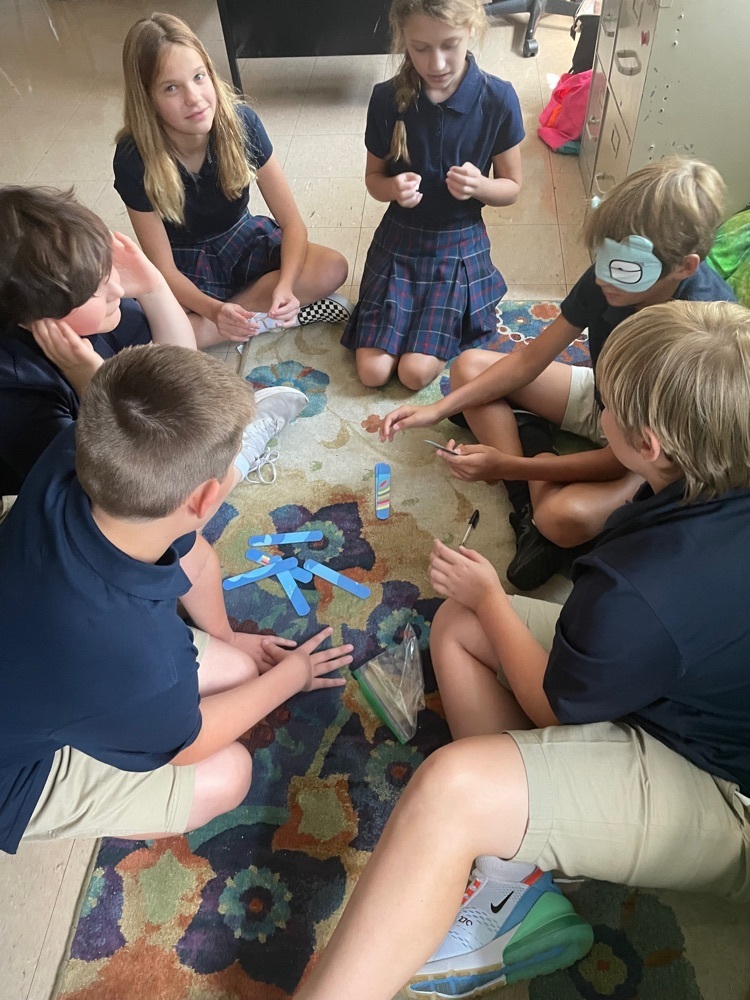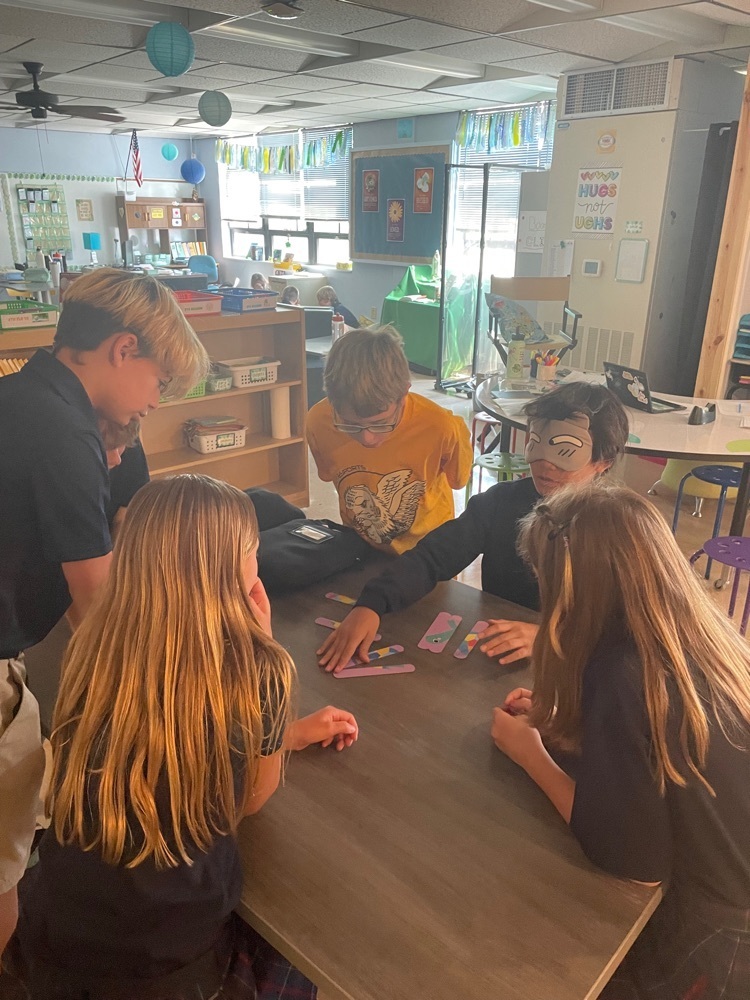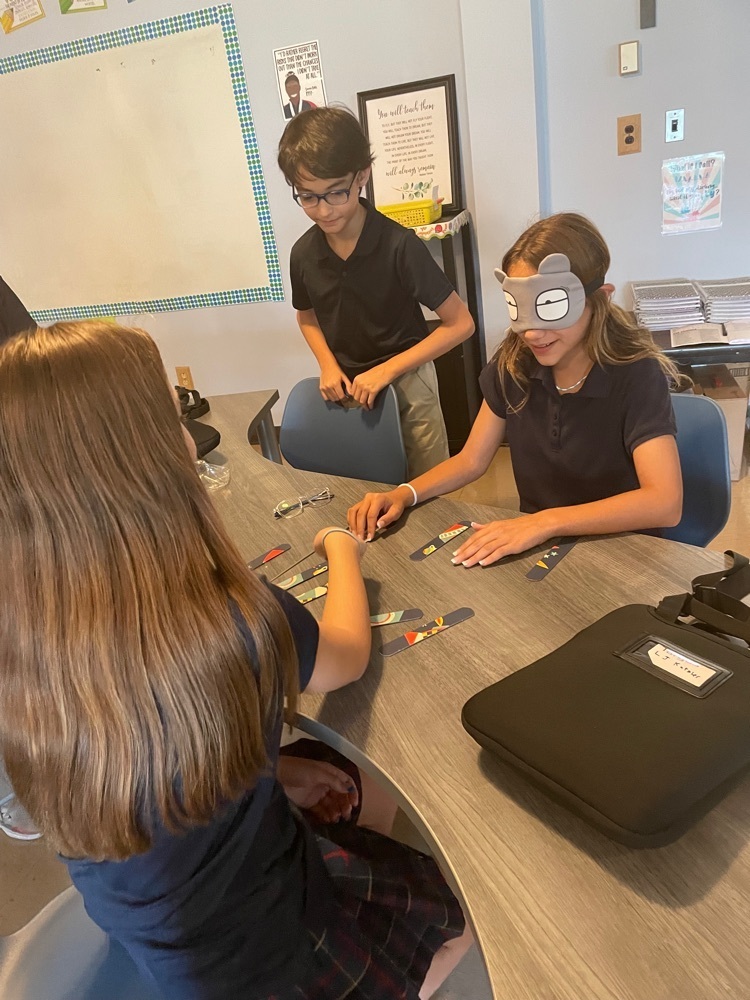 Hey don't forget about Sunday. Come see SFA. Backpack Blessing at 11 AM Mass and open house, sneak a peek after until 2pm.