7th grade completed a fun Thanksgiving activity with their 1st grade prayer partners! We read "Turkey Trouble" and disguised our turkeys together.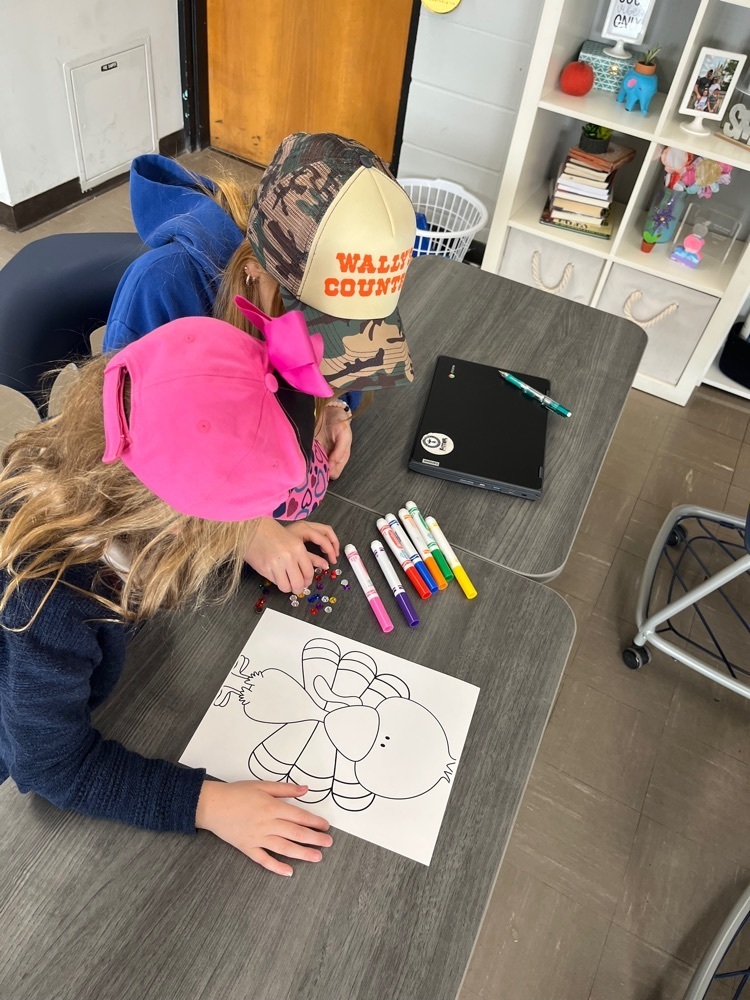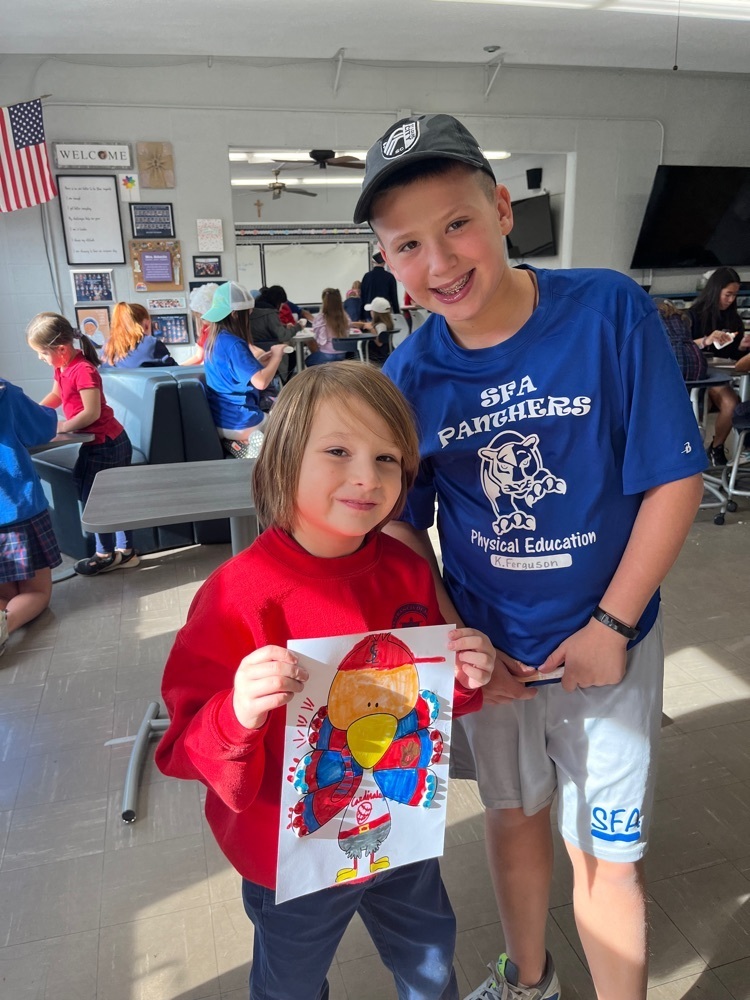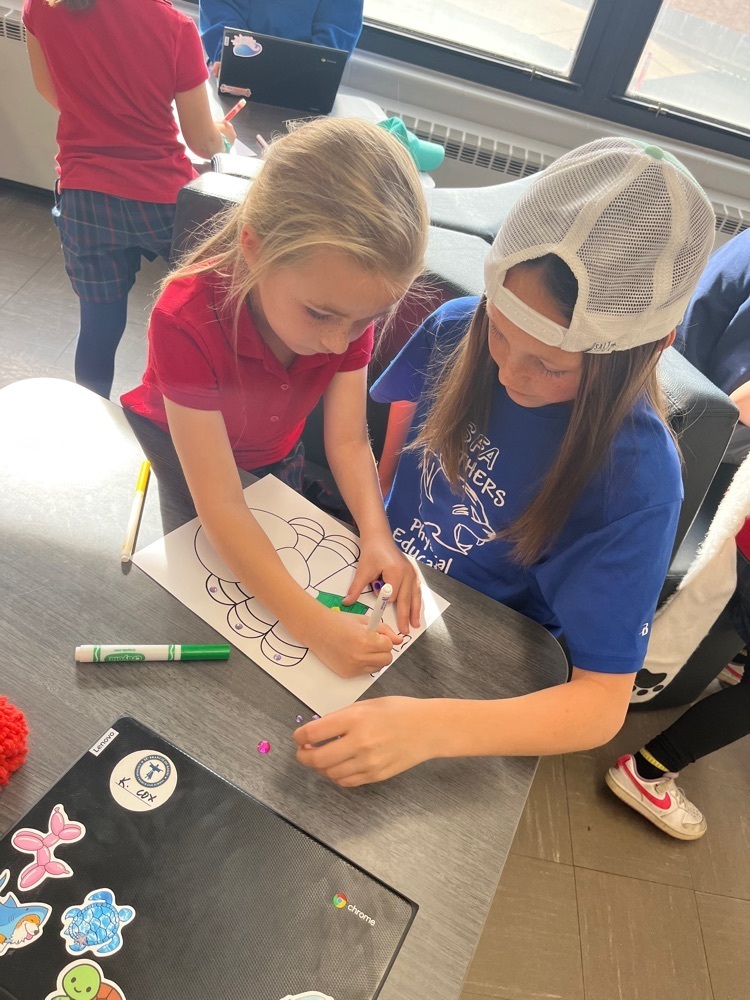 Award winning teachers at St Francis of Assisi!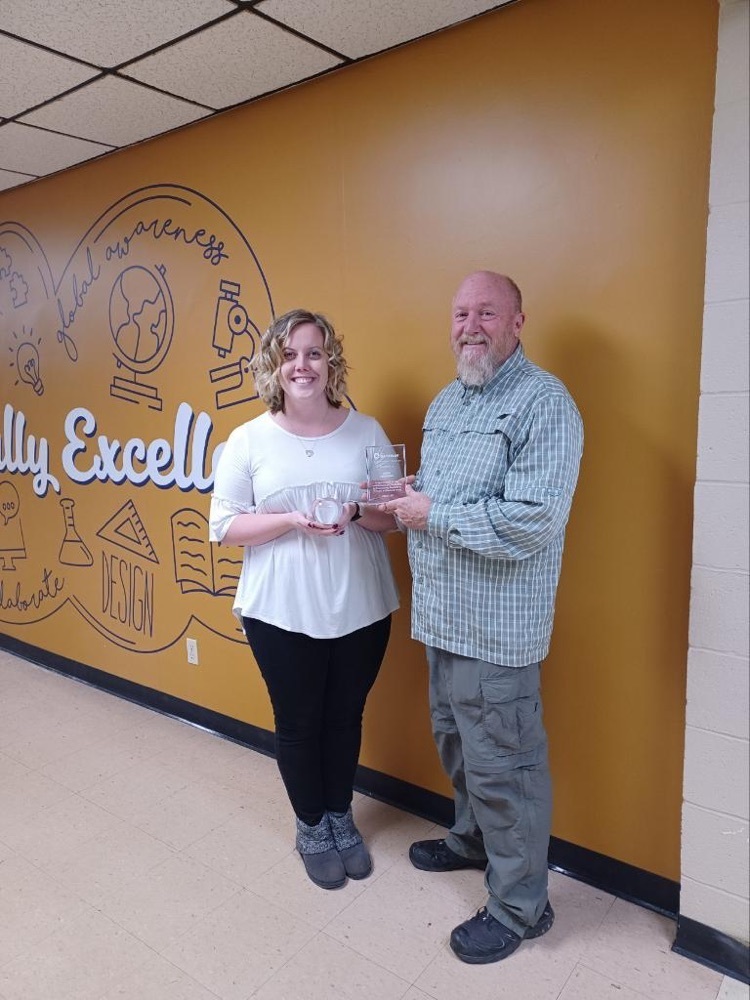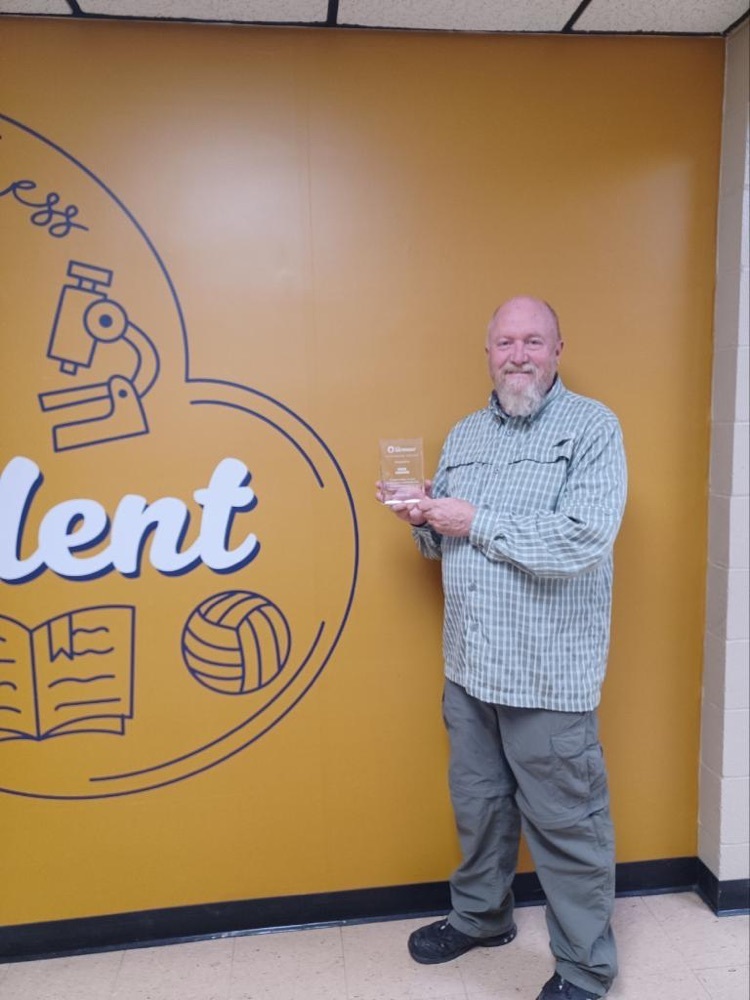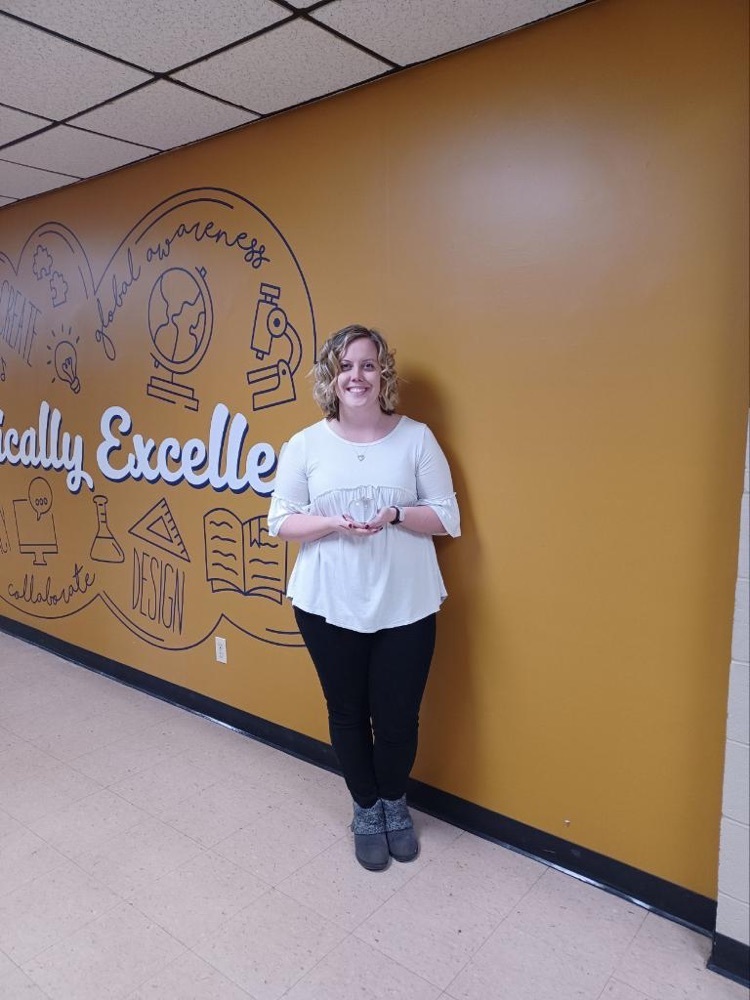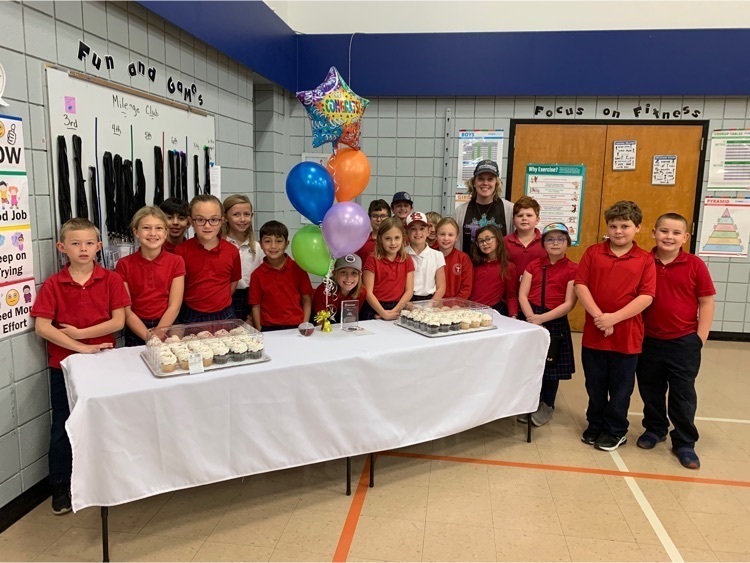 Thank you SFA school families and staff for an amazing Principals Day!!! Hats off to all of you, too!!!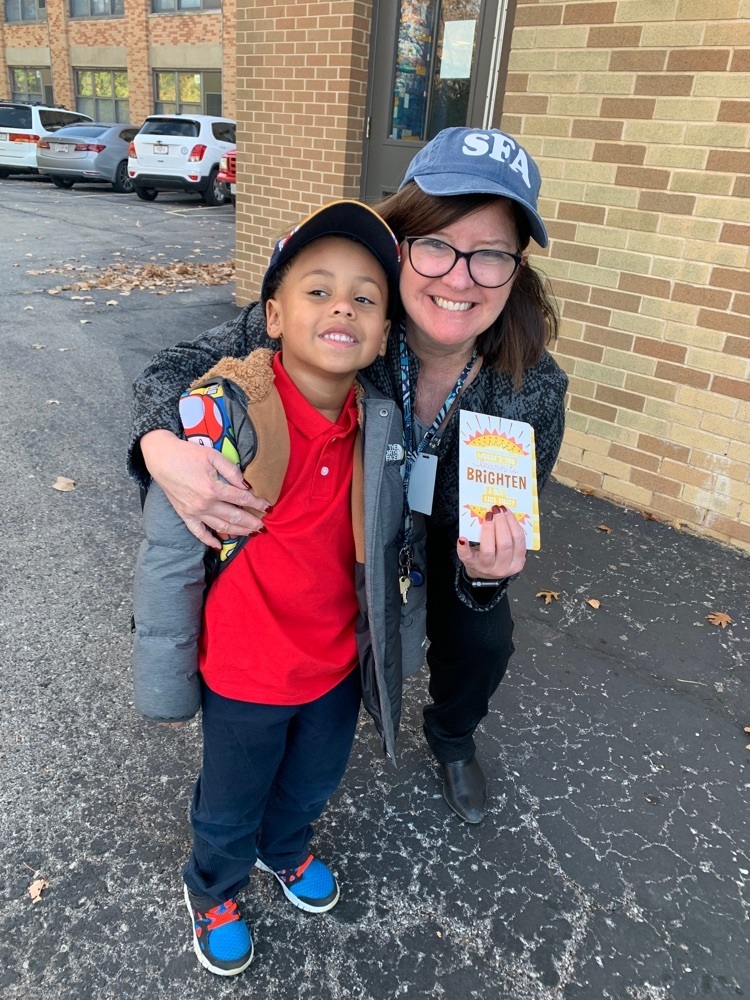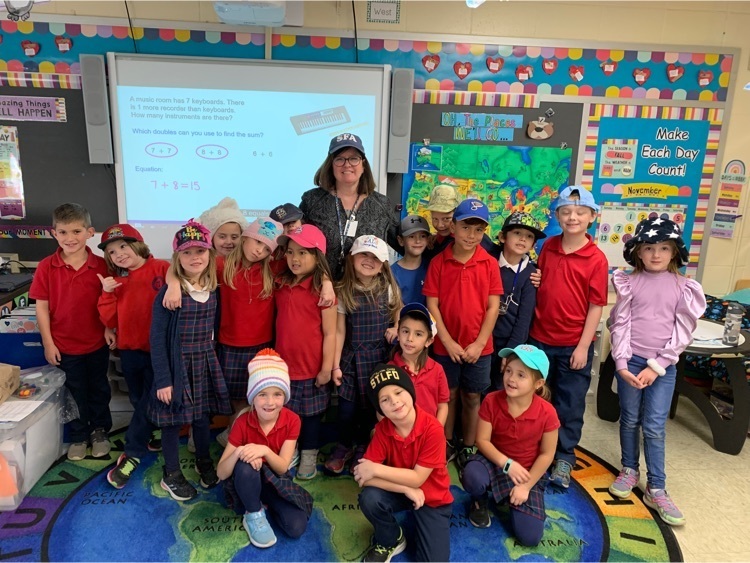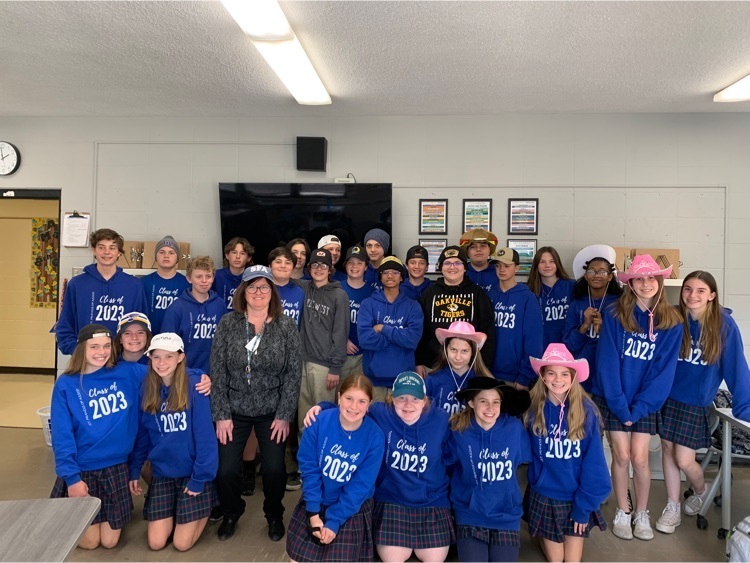 SFA held a cereal drive for the Angels Arms organization. Angels Arms is an organization who "helps foster families thrive." At the end of the drive NJHS held an all school rally where we all watched the domino effect of the boxes we collected!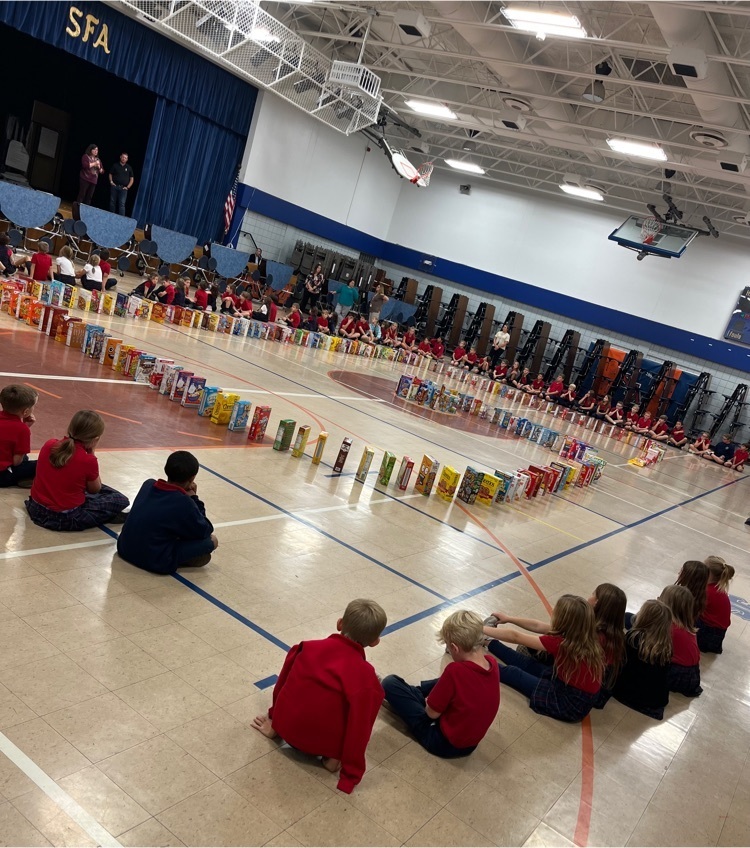 "Heigh-ho, heigh-ho, it's home from work we go." Middle school teachers hope you have a happy and safe Halloween weekend!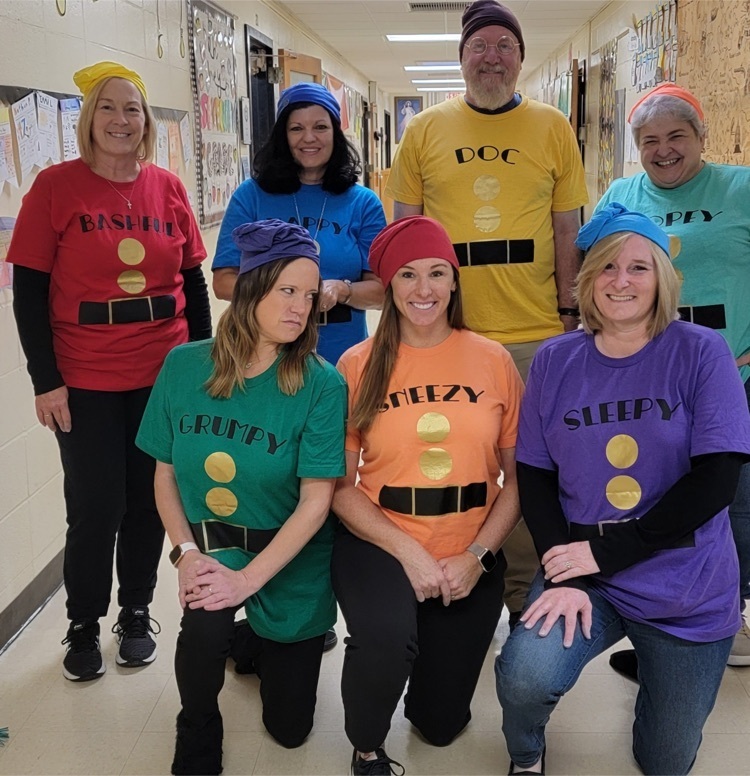 SFA Trunk or Treat 2022...what a SPOOKTACULAR TIME!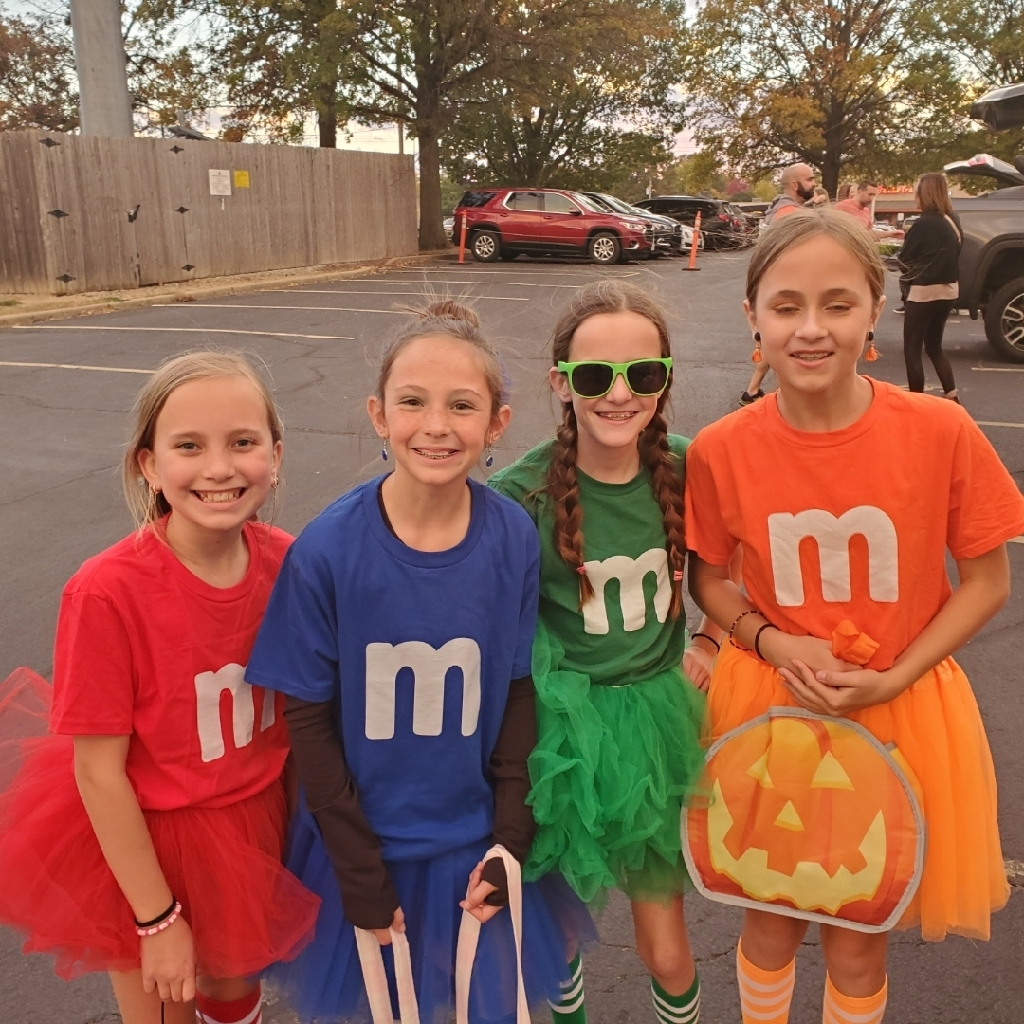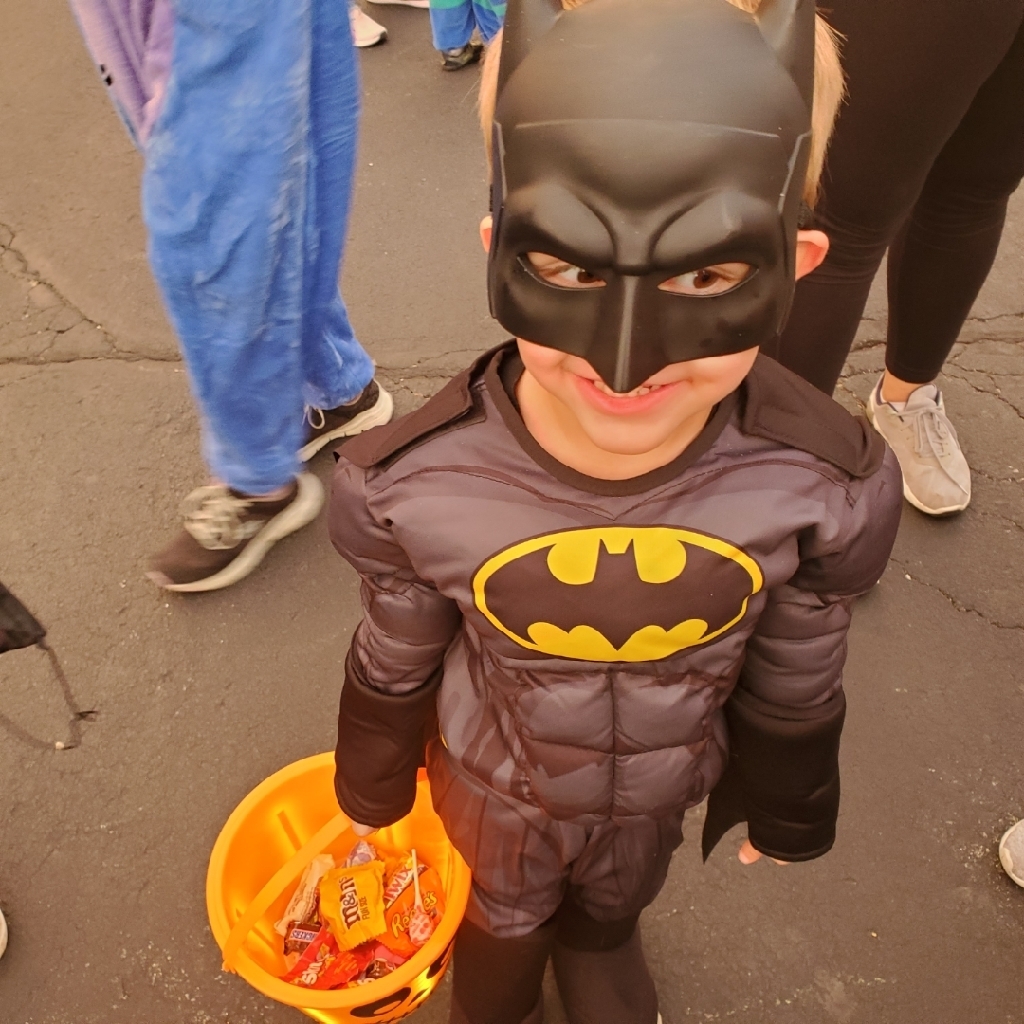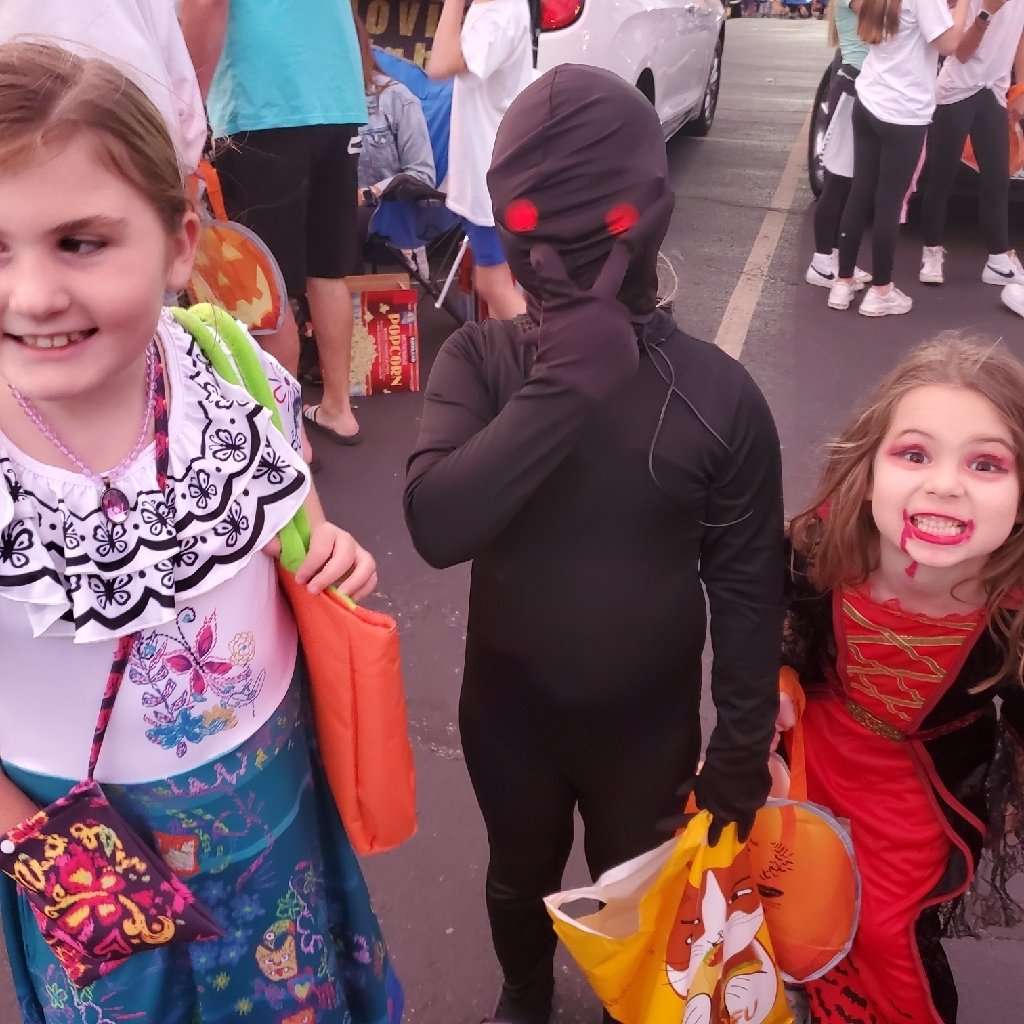 It's almost here…don't forget to get signed up for fun evening!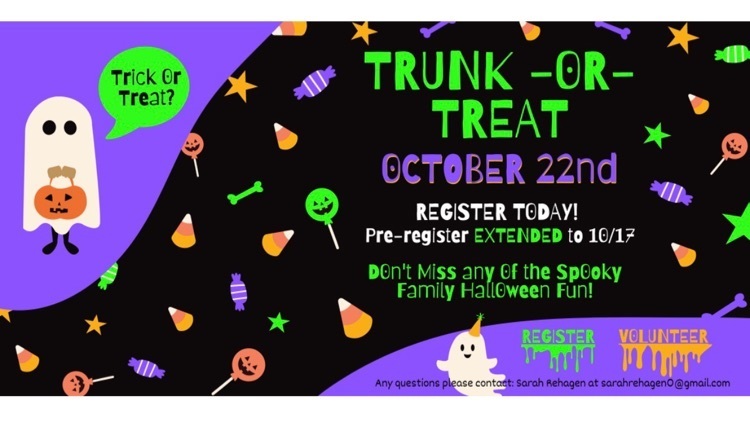 Hey get over to Cafe Telegraph for tonight's (10-19-22) SFA fundraiser!!! THANKS CAFE TELEGRAPH FOR SUPPORTING SFA!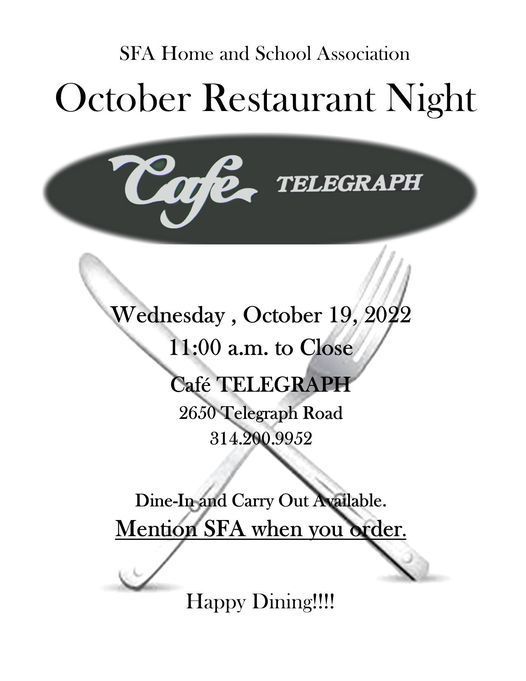 SFA 5th grade prepares for their field experience at Litzinger Road Ecology Center by working on field observation skills at the SFA school garden.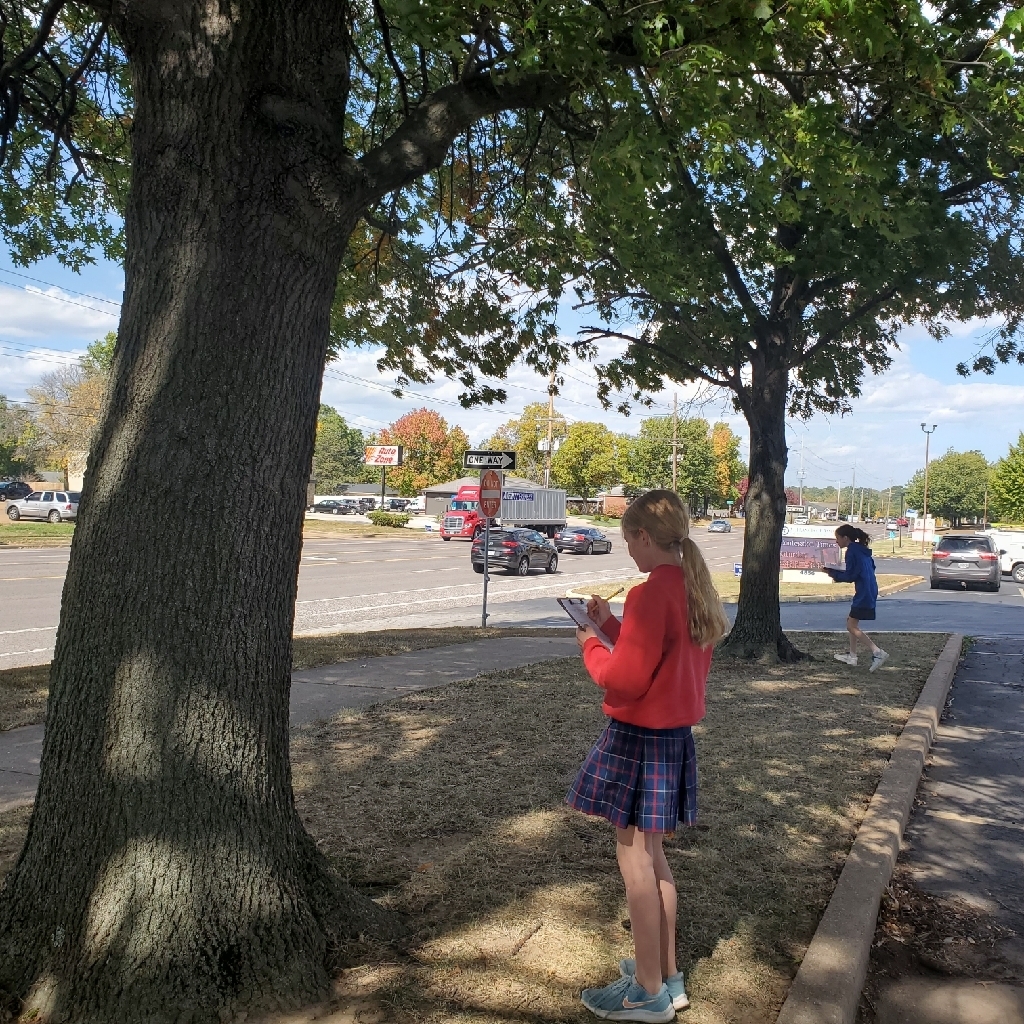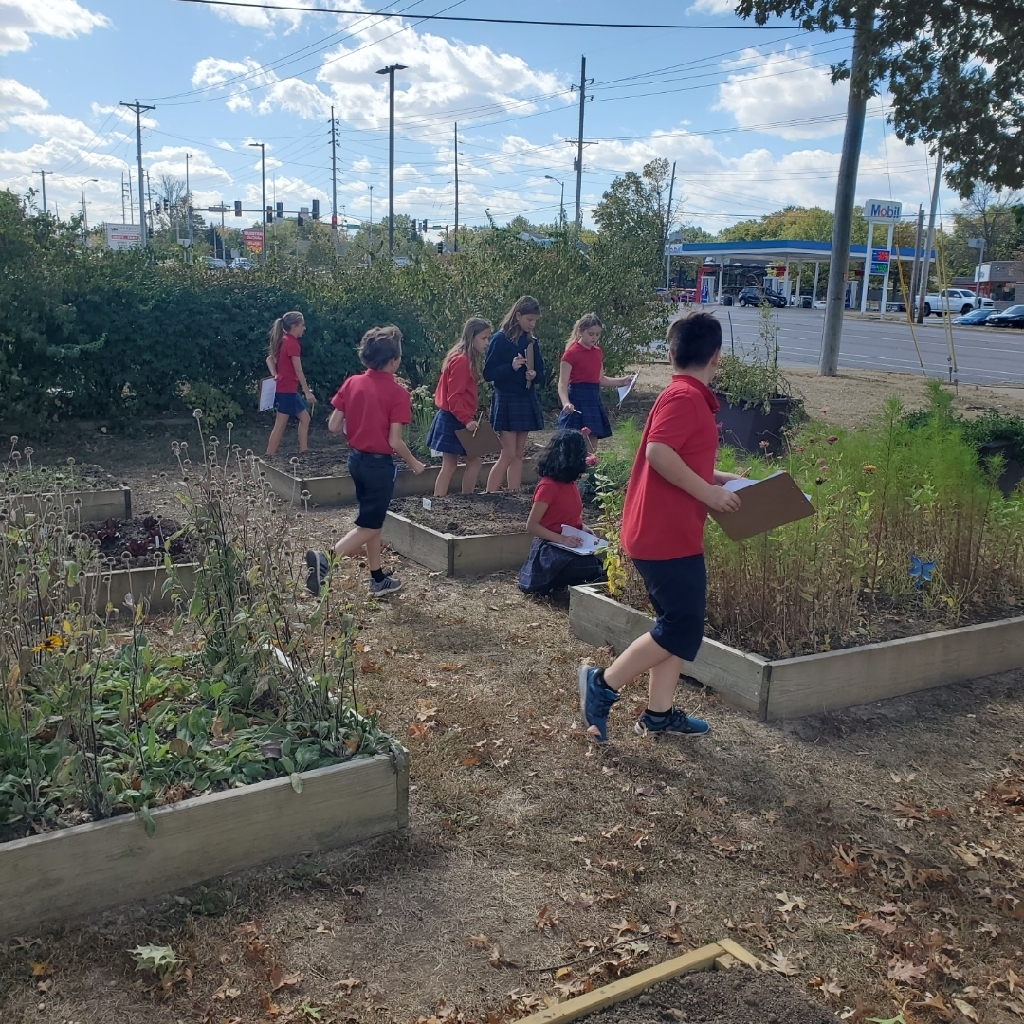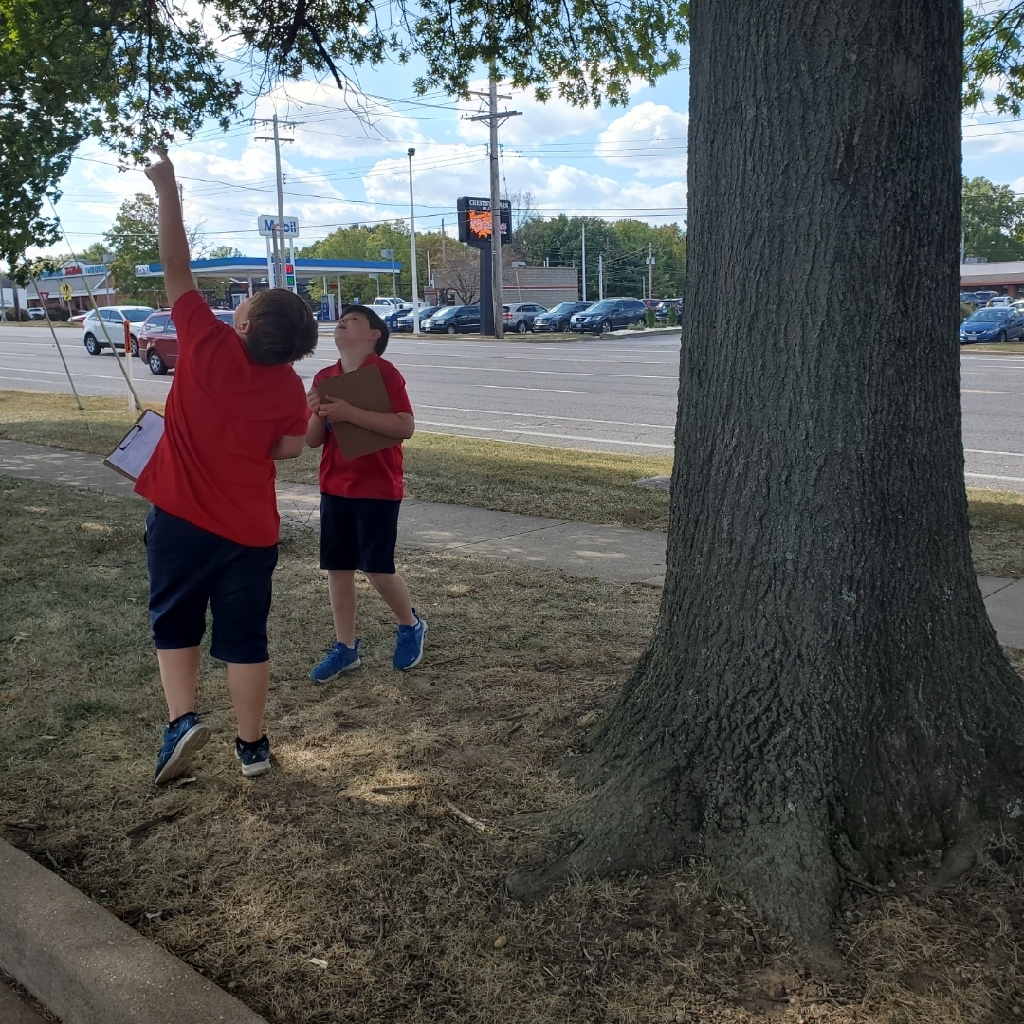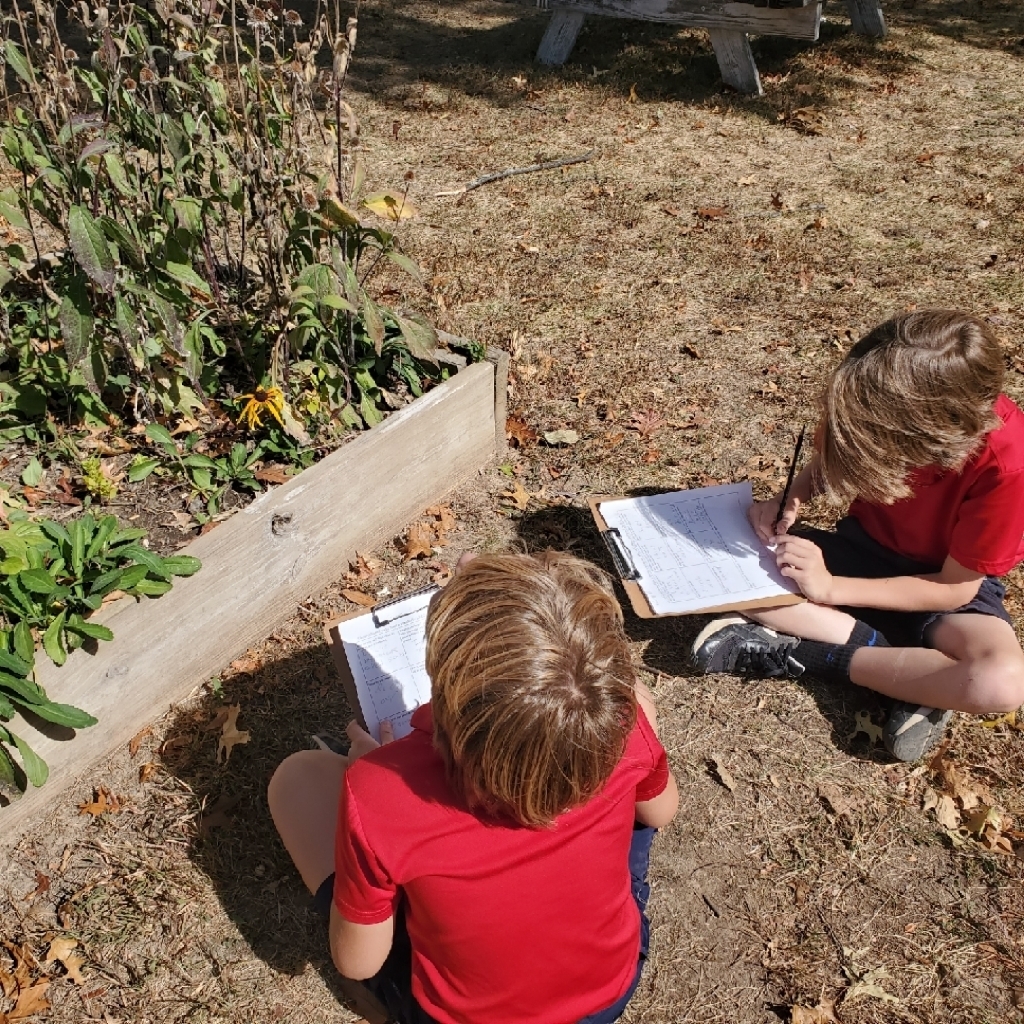 Book Fair!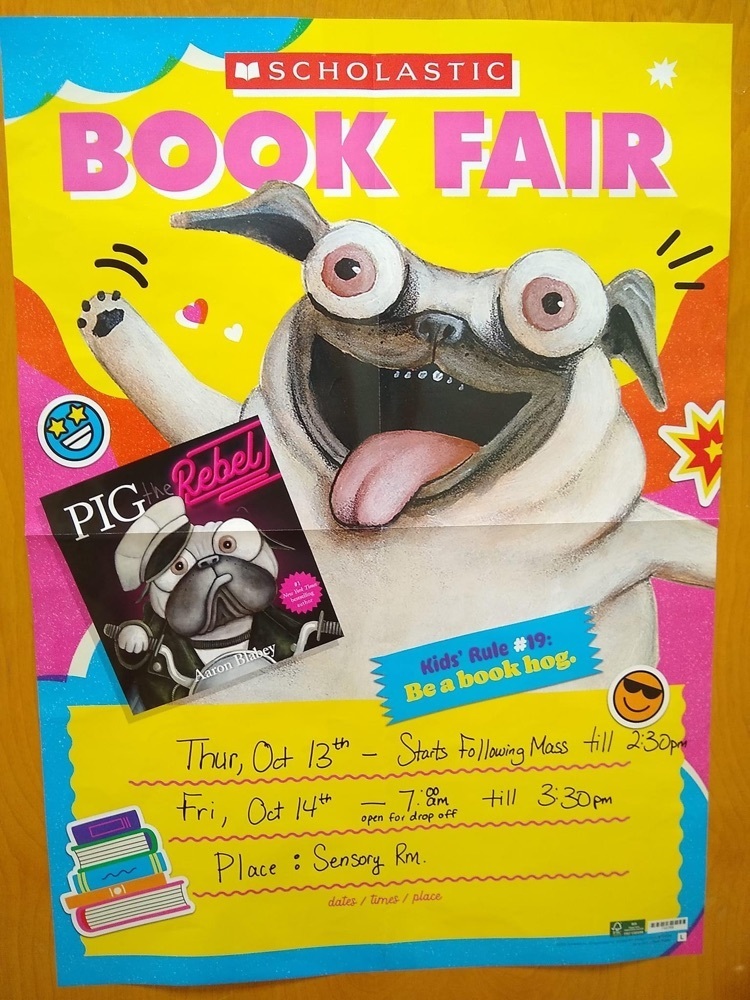 Studio work has started in Mrs. Schmitz's room! The students know how to take ownership of their learning during this time. They are working so hard!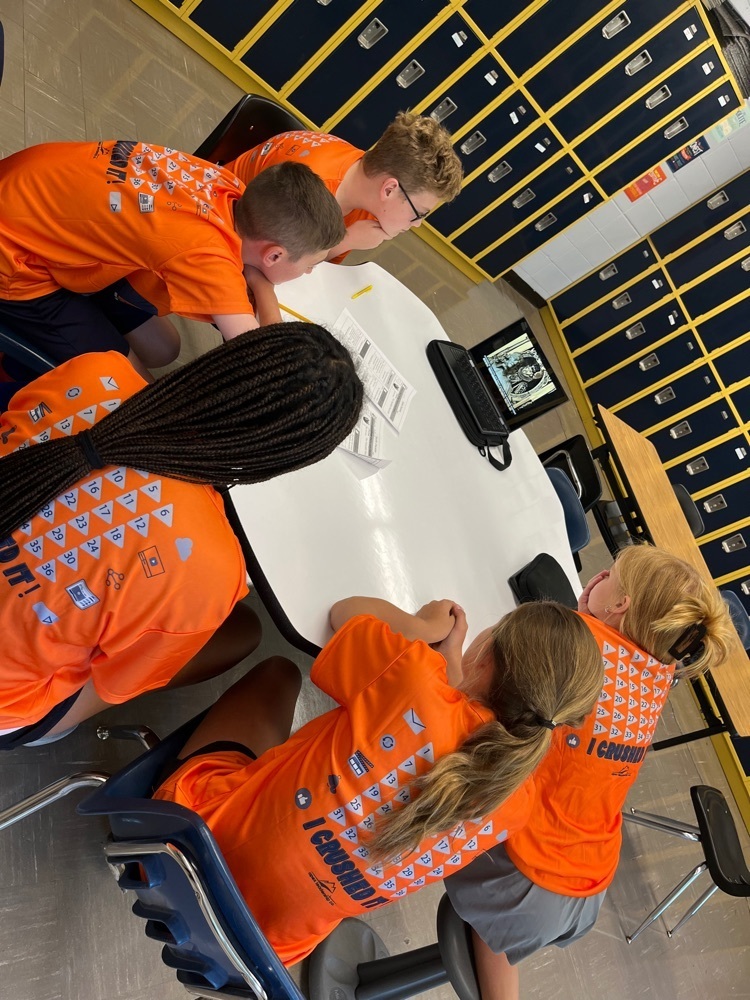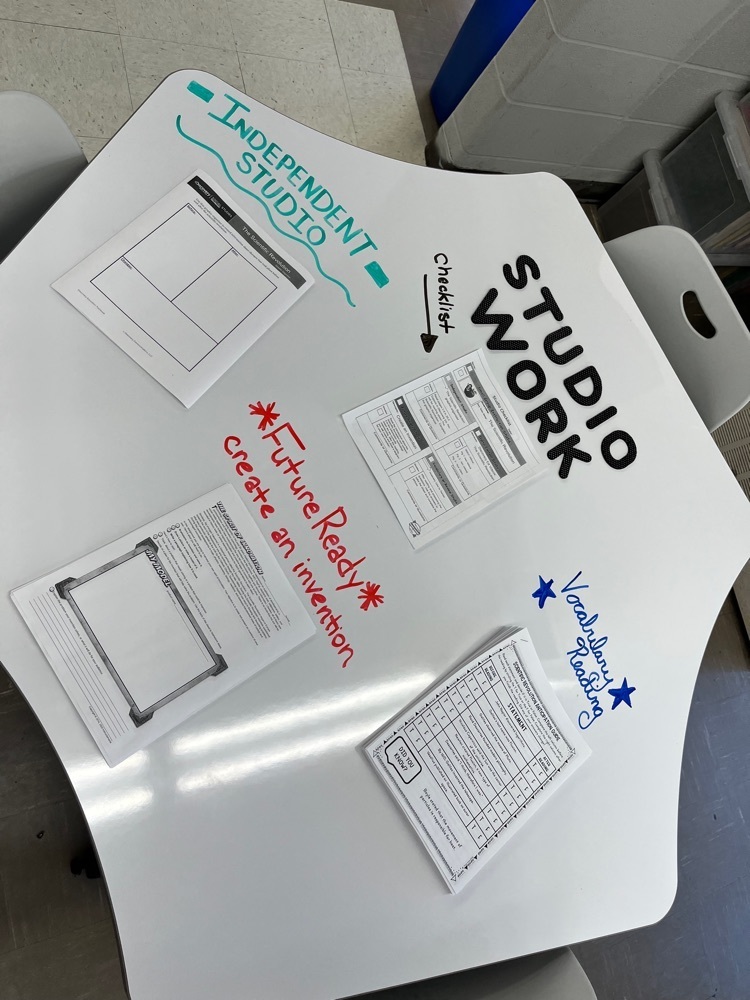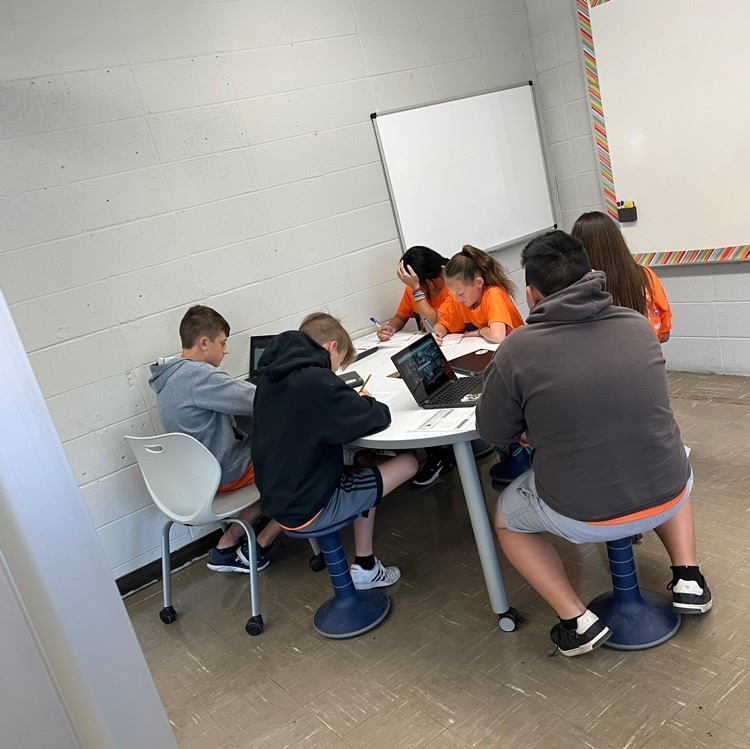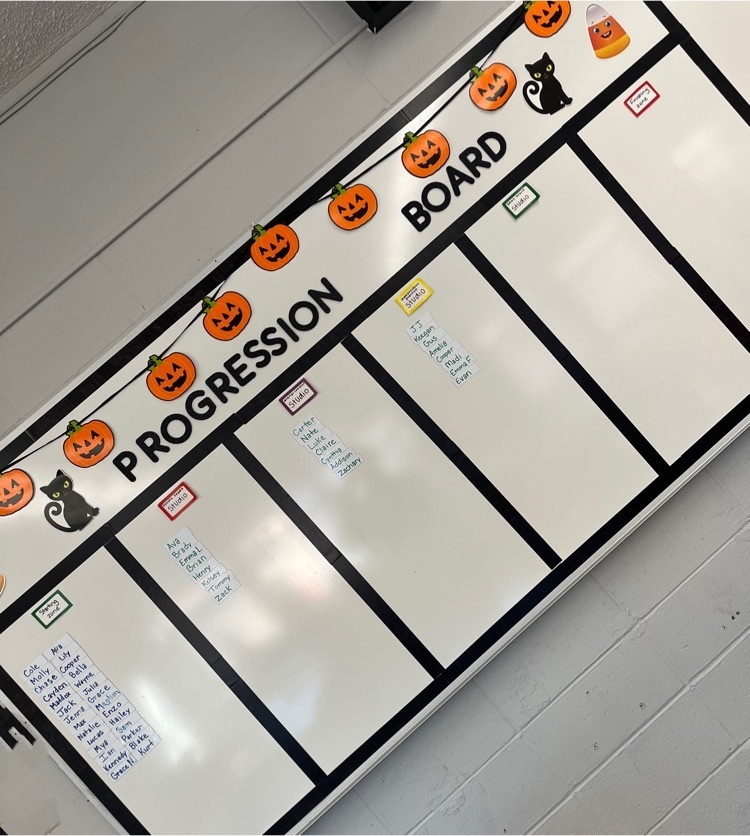 Early morning set up. we start at 830....ready for the apex fun run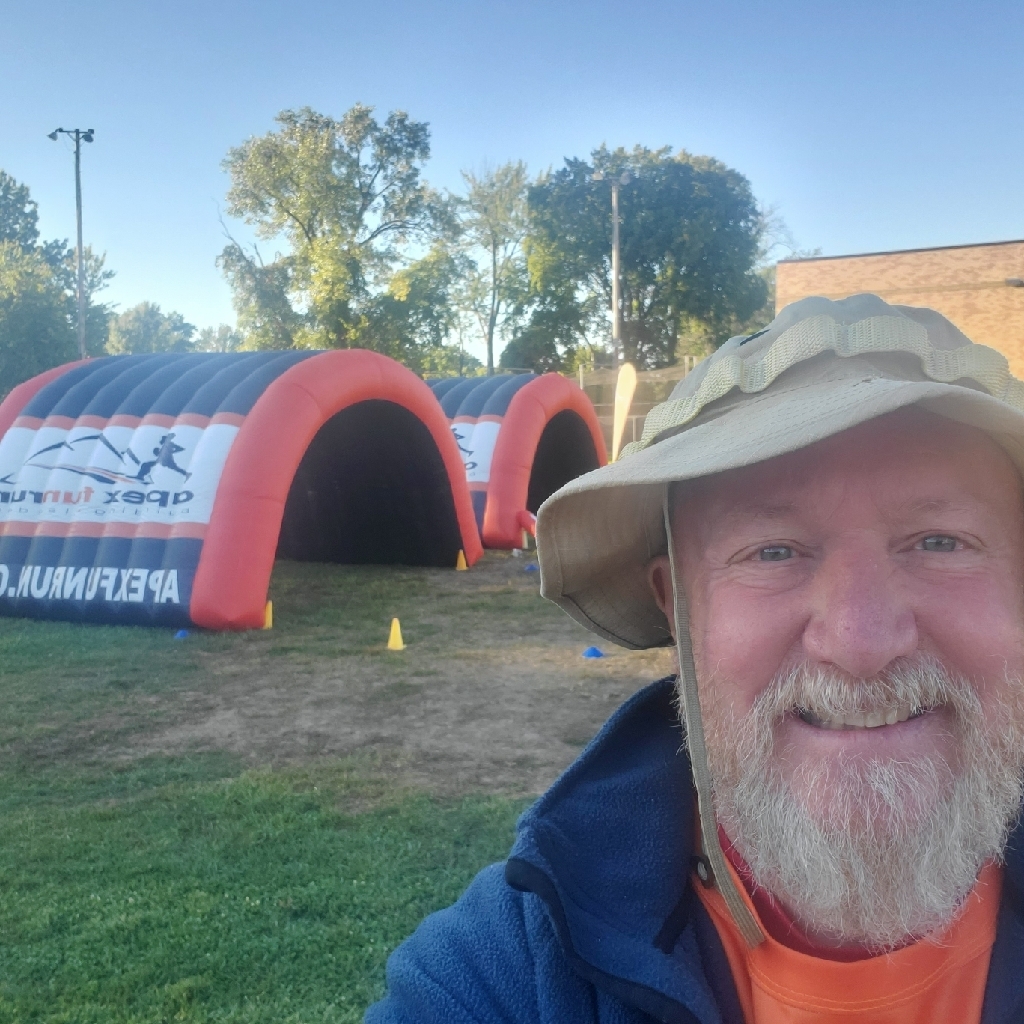 Todays Leadership Habit is REALIZE 2 weeks ago, we set out on a quest in search of the key to becoming great leaders, and we solved the mystery. Today is when we REALIZE that we have all the traits necessary to become the "X-FACTOR" and change the world!

Help us make our goal!!!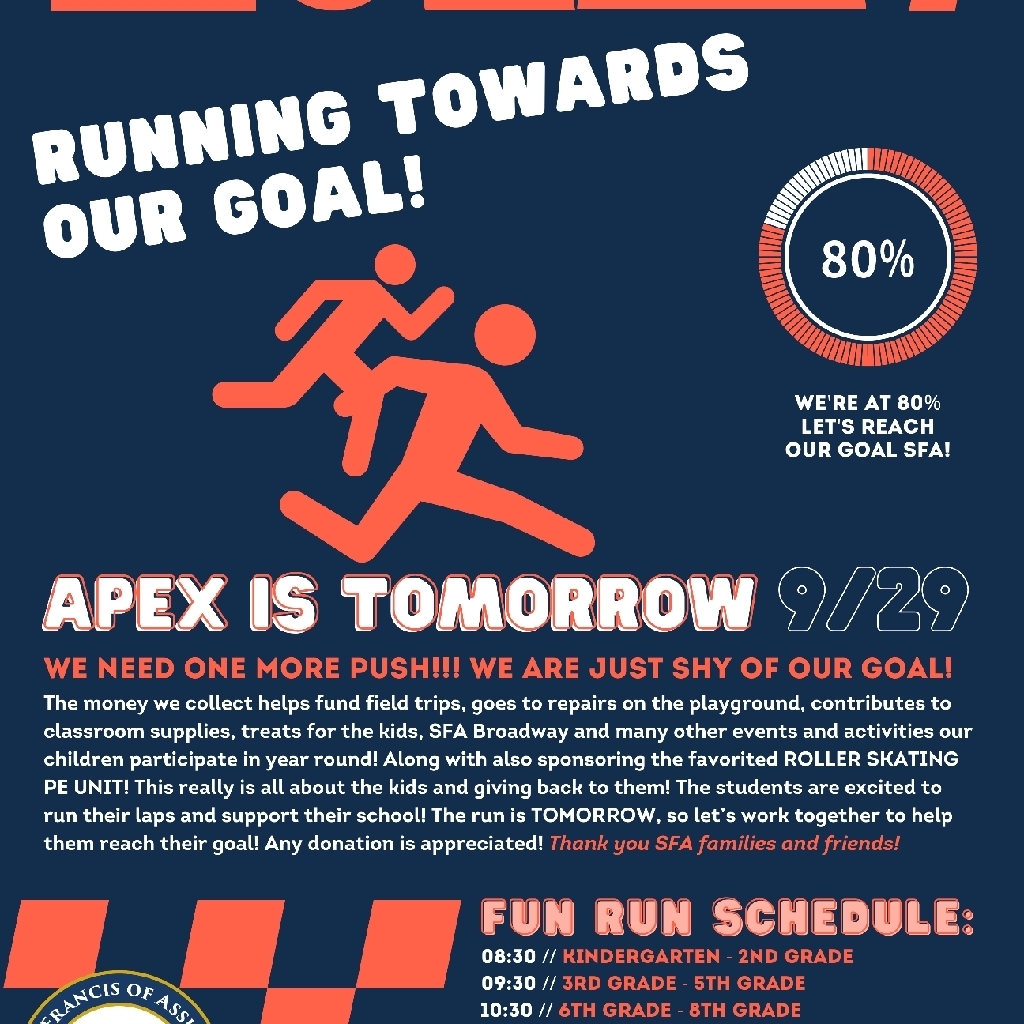 Mum's pickup 9-29-22 after school until 6pm.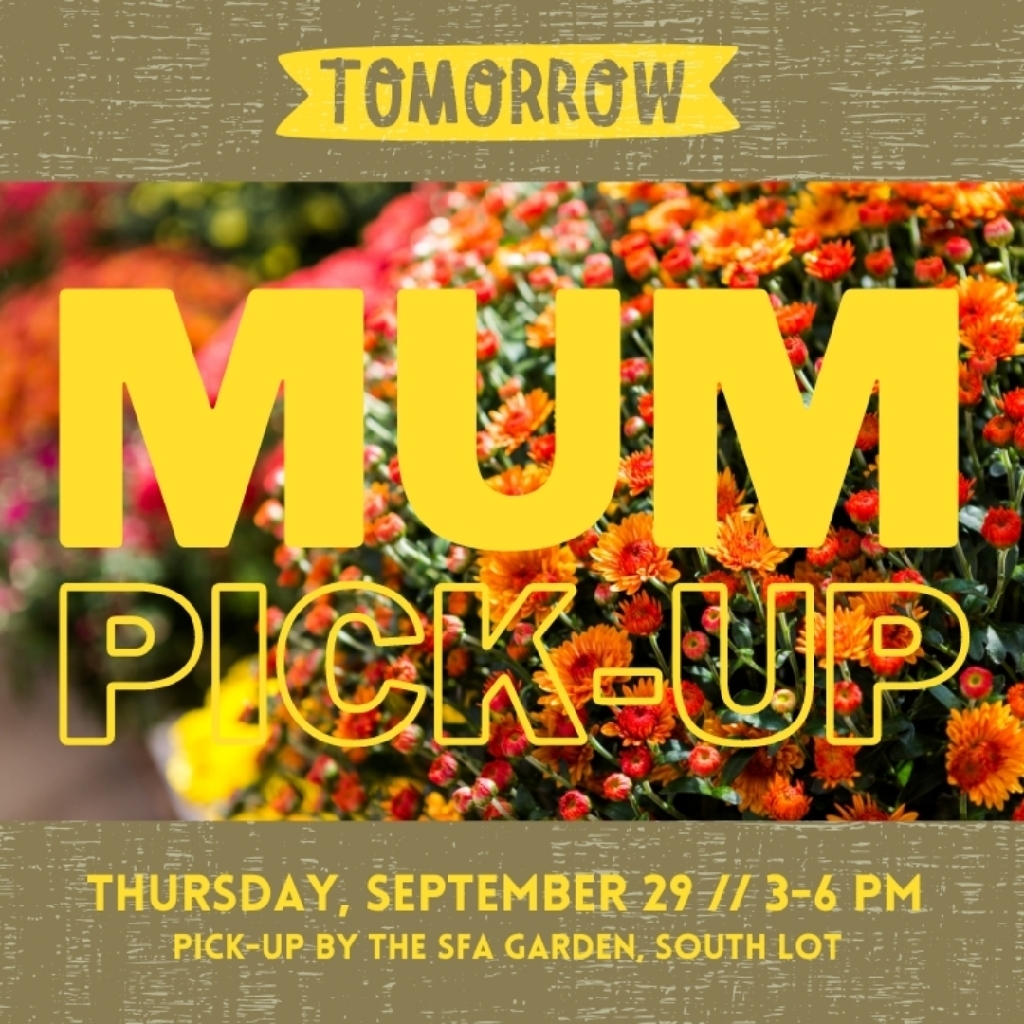 Todays Leadership Habit is ORIGINAL To be original means you're the first version! It means you are one of a kind! There is only one YOU, and what you bring to the world matters!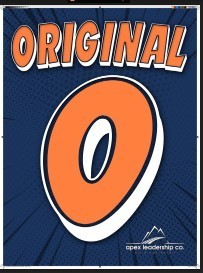 Who wore it best?!?! I think it's safe to say the 7th graders are having a great time during our APEX fundraiser. We are on the home stretch. Do your part and participate in this event! Go SFA!!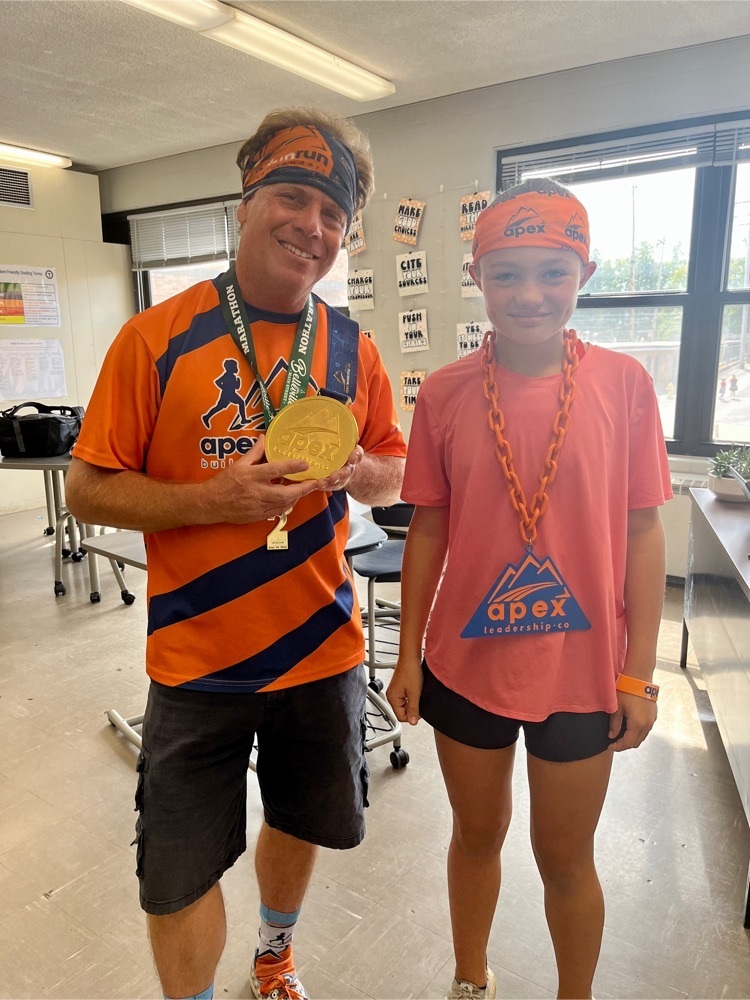 Todays Leadership Habit is TALK 'EM UP When we talk positively about ourselves it can give us the strength to keep going, the strength to overcome challenges we face. Encouraging others and highlighting their strengths can also bring out the best in them!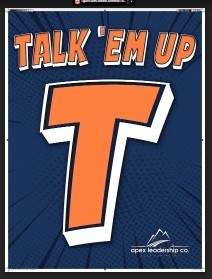 Todays Leadership Habit is CARE To CARE means we're willing to put in the effort to show everyone we're serious about reaching our goals!